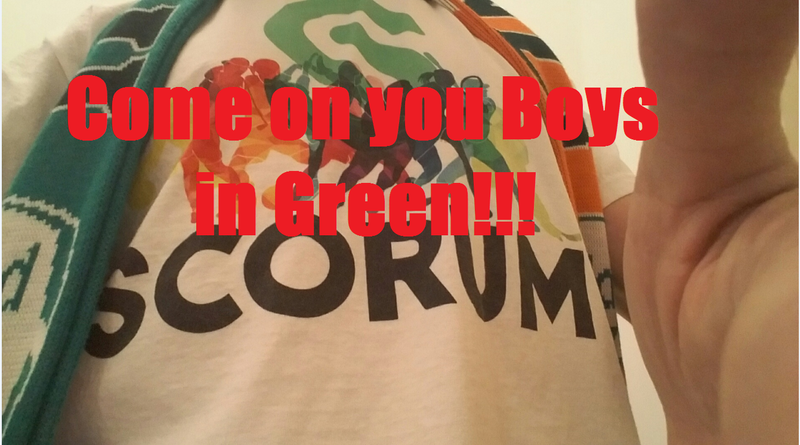 So, we have another big match at the AVIVA stadium tonight against Georgia in our European Championships qualifiers. After a very scrappy and hard fought 1-0 win against a team of Pharmacists, Chippies and Electricians in Gibraltar, we should have nothing to be over confident about going into this encounter against Georgia. The team sitting 190th in the FIFA rankings proved a tough nut to crack on a plastic pitch in gale-force winds. Yes, that made the game trickier, but the Gibraltar players had to play on the same pitch in the same conditions, so really a team of professionals should be dismantling a team like this with ease. When the Danes and the Swiss come to town, I expect to see much higher deficits after 90 minutes of football.
Let's not look back though, let us look forward instead. Georgia tonight at the AVIVA. I brought my eldest son (5 years of age) to his first game back in November and he loved the experience. So, I am bringing him again tonight. I told him this morning and he is delighted with himself and can't wait to get into school to tell all his mates all about it! On the way home from the last game, he turned around and said:
"Dad, why did you bring me to a 0-0 draw? I wanted to see goals!"
Ha ha. So whatever the result tonight, I hope he gets to see a few goals, and with any bit of luck it'll be the Georgian keeper picking the ball out of the back of his net.
90 minutes is a long time for a 5 year old's attention span, so I have got some provisions in a large bag of malteesers, which should help the little man get through the 90 minutes without giving out to much :o)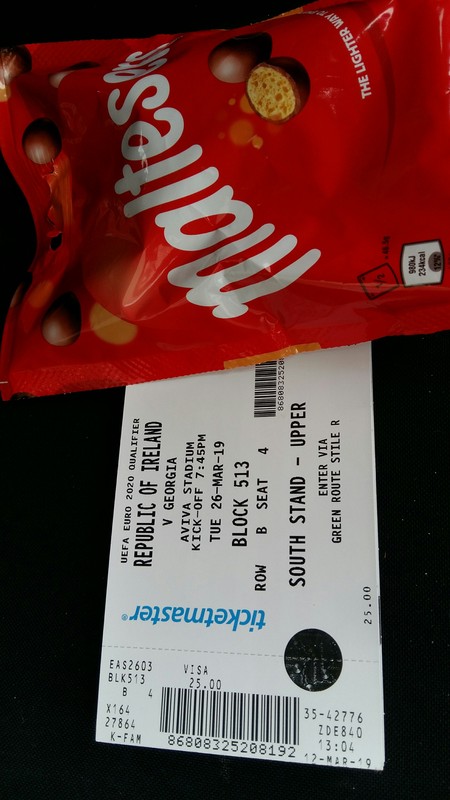 Decisions decisions.....
Which jersey will I wear tonight?
I might be as well off wearing a curtain, in all honesty, as it will give me something to hide behind if this game goes pear-shaped, which it has every possibility to do. We have lots of recent history with this Georgian team, and they have every chance of causing an upset. Don't be fooled by their FIFA world ranking position of 69th. These guys can play football and if we don't match them in every department, and most especially determination and willingness to get the ball down and play, it could be a long night at the AVIVA stadium tonight.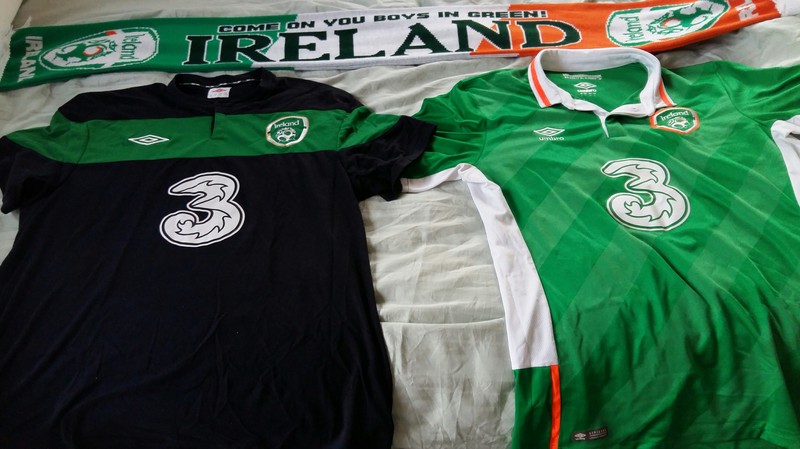 Predictions
Right, I might as well give a prediction. As I said above, we are well acquainted with Georgia, having played them four times in two qualifying campaigns since 2014.
Although, we claimed 10 of the 12 points on offer in those games, they were all very tight and we scarcely deserved victory in our 1-0, 1-0 and 2-1 victories. Georgia have every chance to cause an upset here, on the back of a very impressive Nations League campaign which saw them top their group with 5 wins and a draw.
This Irish team is nowhere close to teams of recent years in terms of quality, but if Mick can instill some passion, desire and fight into this crop of players and get them fired up for tonight, we can escape with the narrowest of victiries once again. My heart says 2-1 win, but my head says we'll do well to even get a draw, based on the Gibraltar performance. I'll go with my heart though and say:
Rep Of Ireland 2 - 1 Georgia
Thanks as always for taking the time to read.

Peace Out.