Mascot World Cup From Year to Year - The existence of a mascot is considered to enliven an event could even give good luck. The use of the mascot is now widespread by always being used on every sporting event in the world, such as the World Cup and the Olympics as part of the promotion of the sporting event..

Here are the mascots used in the World Cup from year to year
1. Willy (World Cup 1996)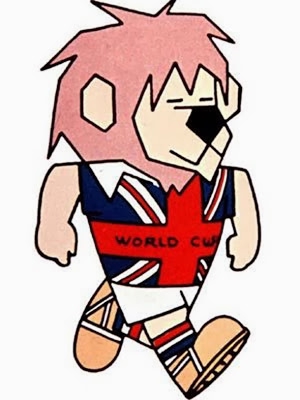 Willie, the 1966 FIFA World Cup mascot, is the first FIFA World Cup mascot, and one of the first mascots to be featured with one major sports competition. World Cup Willie is a lion, a typical symbol of the United Kingdom, wearing a Union Jack shirt with the word "WORLD CUP" which means World Cup.

2. Juanito (World Cup 1970)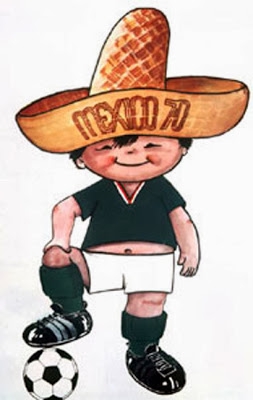 Juanito is described as a man who uses Mexican national team uniform and a sombrero that reads "Mexico 70".

3. Tip and Tap (World Cup 1974)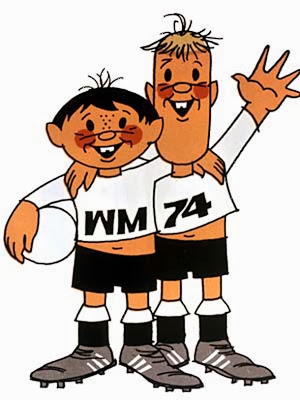 Tip and Tap is a pair of german boys who wear german uniforms with the letters WM (Weltmeisterschaft, World Cup, World Cup) and number 74.

4. Gauchito (World Cup 1978)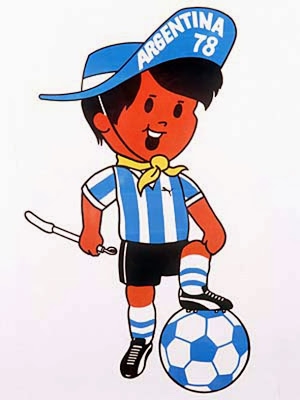 Gauchito's mascot of this World Cup official, a boy wearing an Argentinian costume. Its head (with the word ARGENTINA '78), neckerchief and whip worn reflects the gaucho community (one of the regions in argentina).

5. Naranjto (World Cup 1982)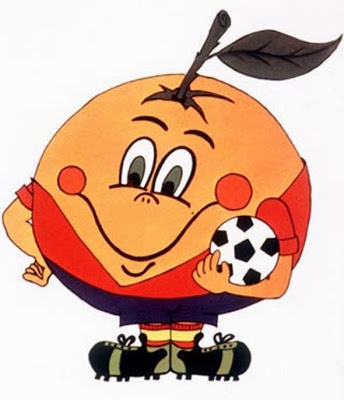 Naranjito is an orange, a typical fruit in Spain, wearing a uniform from the host national team. His name comes from naranja, Spanish for oranges, and a little "-ito" ending.

6. Pique (World Cup 1986)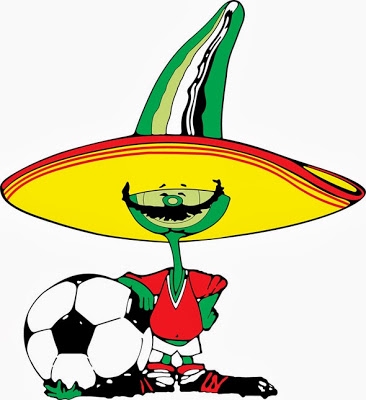 Pique is a jalapeño pepper that is characteristic of Mexican cuisine, with a mustache and a Coltote sombrero. He is depicted using a colored outfit that is the color of the Mexican soccer team. The name "Pique" comes from the Spanish word picante, which in Indonesian means peppers and spicy sauce.

7. Ciao (World Cup 1990)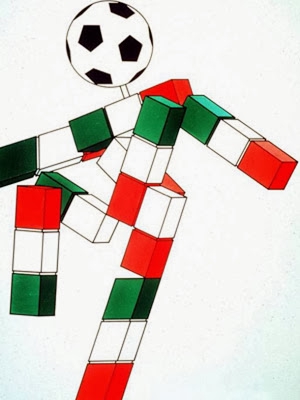 Ciao is a human form of sticks where the head is a sphere and the color is Italian flag. The word "ciao" is an Italian word sapan.

8. Striker (World Cup 1994)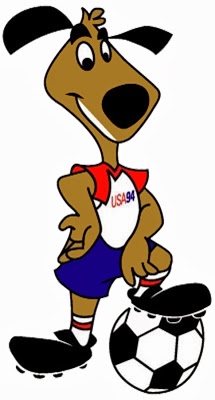 The official edition of the World Cup is called Striker, which is described as a dog wearing a white T-shirt with red sleeves that read "USA 94", and blue shorts. The colors white, red, and blue are the colors of the flag of the United States. He is also depicted wearing white socks with red hues and black soccer shoes.

9. Footix (World Cup 1998)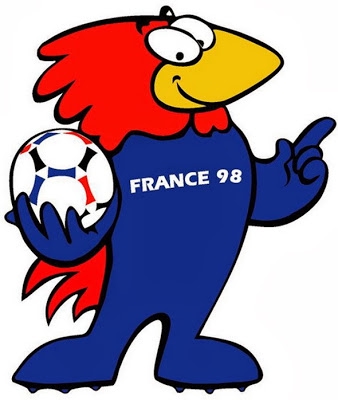 The official edition of the World Cup is called "Footix", which is described as a poultry, which is one of the national symbols of host country host France, wearing blue clothing, which is a national team football uniform, "FRANCE 98" in the chest. Its fur is red, and is portrayed holding the official FIFA World Cup in 1998.

10. The Spheriks (World Cup 2002)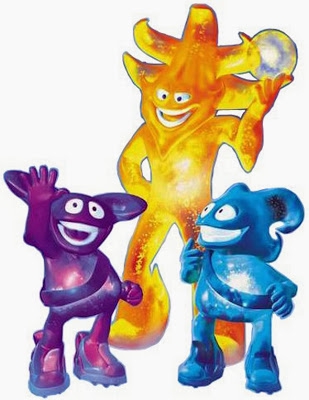 The Spheriks Trio consists of Ato who is the coach and Kaz & Nik who is a player, this South-Japan world cup mascot is in the form of fictional creatures and colored orange, purple, and blue futuristic.

11. Goleo and Pille (World Cup 2006)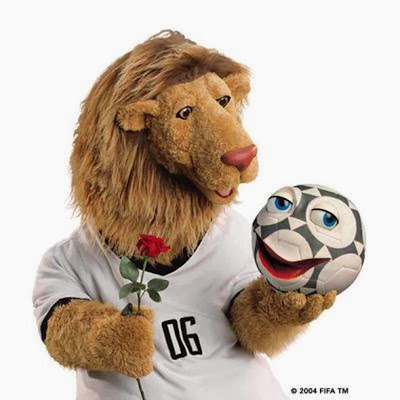 Goleo, and Pille are the official mascots of the 2006 FIFA World Cup in Germany. Goleo is a lion, and always performs with his partner, Pille, a talking ball. Goleo was wearing soccer outfit with his back number 06 written on his shirt, and he was not wearing pants. The Goleo costume is made by Jim Henson company, priced around € 250,000. Pille's name comes from a pill, a German word, which is an everyday term for soccer.

12. Zakumi (World Cup 2010)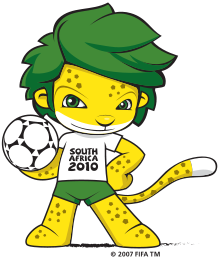 Zakumi is the name of the 2010 World Cup mascot to be held in South Africa. Zakumi is a leopard with greenish eccentric hair, Zakumi was born on June 16, 1994 which coincided with a youth day in South Africa. In 2010 Zakumi will be 16 years old, which will be celebrated globally with world cup titles 2010. Zakumi's name comes from the word "Za", the code for South Africa, and "kumi", a word meaning ten in various African languages. Zakumi is wearing a green and yellow costume (gold), which is also the color of South African team uniform dominance.

14. Fuleco (World Cup 2014)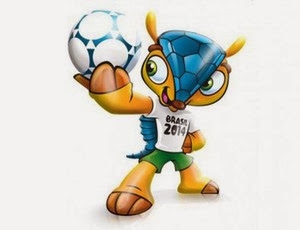 Fuleco is an armadillo that protects itself from predators by rolling up like a ball, chosen as the official mascot by FIFA at an event organized by the local organizing committee in September 2012. The mascot was chosen from 47 designs made by six Brazilian agents after market research showing its appeal to the main audience of children aged 5-12 years.

15. Zabivaka (World Cup 2018)
Zabivaka. Its name is taken from Russian which means "The Goalman" This mascot was chosen according to the results of Russian public opinion polls. Of the millions of voters who voted online, on the FIFA page in 2016, 53 percent chose this Wolf. Zabivaka was elected by defeating other candidates, namely Tigers (27 percent) and Cats (20 percent).
That's the article about the World Cup Mascot From Year to Year, may be useful.

Source: yudhe.com