His dance on the pitch is not as beautiful as Diego Maradona, Ronaldinho, or his former teammate, Zinedine Zidane. But for 19 years, he lured Juventus supporters to continue dancing with him.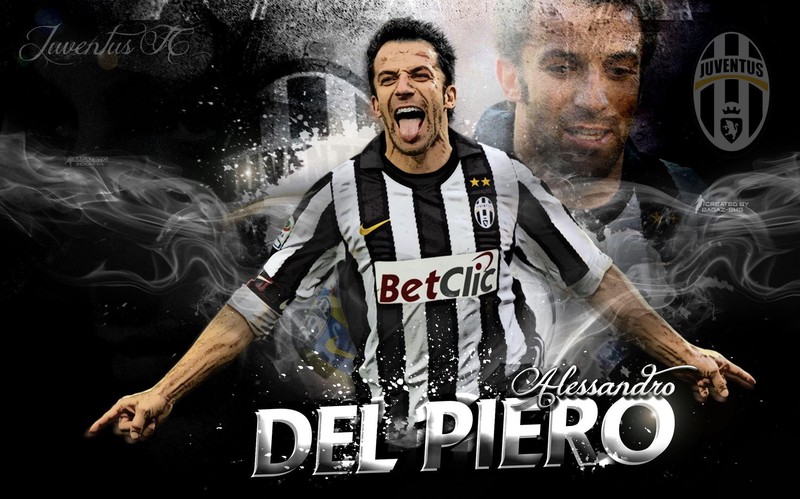 There was a time when the footballer could be said to be more skilled at dancing than the accomplished dancers. Whether it's a ballet dancer, tango dancer or ice skater. If the main enemy of the Tengo dancers is milonga (a place where tango dance is often performed) is narrow, the fearsome enemy of ballet dancers is a role that is often difficult, and the big enemy of ice skaters is a slippery arena. So the footballer has a more frightening enemy variant as they dance on the pitch, as if they will fall from above Burj Khalifa if they are unable to dance properly.
Look at how Diego Maradona danced agile like a ballet maestro with the background of English players' tackling and the war shouting of hooligans in the 1986 World Cup quarter-finals. Using only his left foot, Maradona made many people wonder in their hearts: "How can he do such a magical thing?" When his opponents began to heat up and then carried out brutal tackles, Ronaldinho actually became more and more involved in showing off his ginga-like dance (the cheerful expression of Brazil). In fact he did not infrequently do it at Santiango Bernabeu, the headquarters of Real Madrid, which is a minefield for Barcelona players. Ronaldinho's dance also often shows that he is an expert in Minesweeper games, a phenomenal game on Curt Johnson's Windows computer.
Apart from Maradona and Ronaldinho, there are still Ronaldo (Brazil), Zinedine Zidane, Juan Roman Riquelme, and Neymar who can dance so violently on the pitch. Their imagination and intuition is one of the great works entrusted by God.
Compared to the great dancers on the pitch, Alessandro Del Piero is certainly a bad dancer. With oversized clothes, soccer shoes dominated by black, and ways to drive that are not artistic, Del Piero likes to carry the ball for too long to show off his bad dance. The trick is sometimes too easy to read by an opposing player, causing him to fall down when the opponent is captured.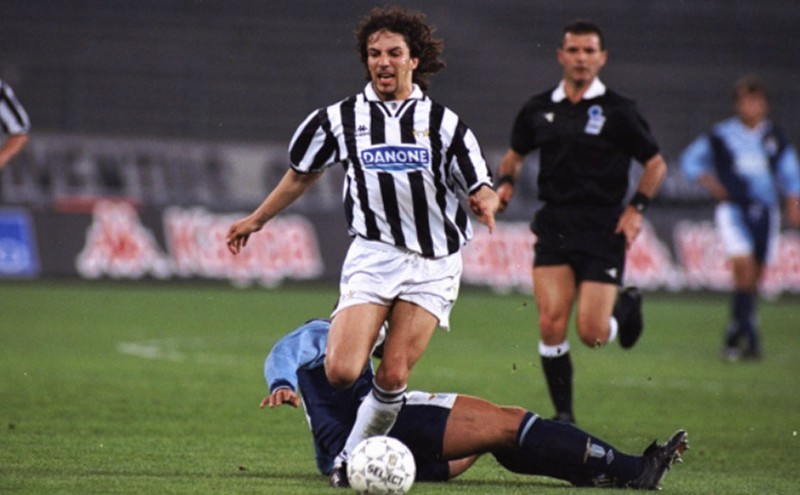 The run was not fast. Usain Bolt, the fastest man in the world, doesn't need to spend half his ability to win a hundred meter race against Del Piero. However, when compared to Maradona, Ronaldiho and Zidane, Del Piero is one of the people who most often makes people around him, whether consciously or not, want to dance with him. However Del Piero's dance is quite easy to imitate or follow.
There is a typical movement that is often demonstrated by Del Piero on the pitch. The former Juventus captain often takes the ball from the left side of the field to then cut-inside the opponent's penalty box. When the opponent's defender tries to block it, Del Piero, usually with the right foot outside, will keep the ball away to find the shooting angle. Opposition defenders are often aware of the movement to then close their shooting space, but Del Piero, this time with his right foot inside, will once again turn the ball away from the opponent. Then, what happens next is a stupid dance performed by the opponent's defender. They will turn around, thinking Del Piero will make a shot with his left foot. And when that happens, Del Piero will once again turn the ball with his right foot outside. Then, when they realized they had been fooled, Del Piero had already made a curling shot towards the far post. The ball goes into the goal, the opposing defenders unwittingly do stupid dance, and Juventus fans dance happily from above the pitch.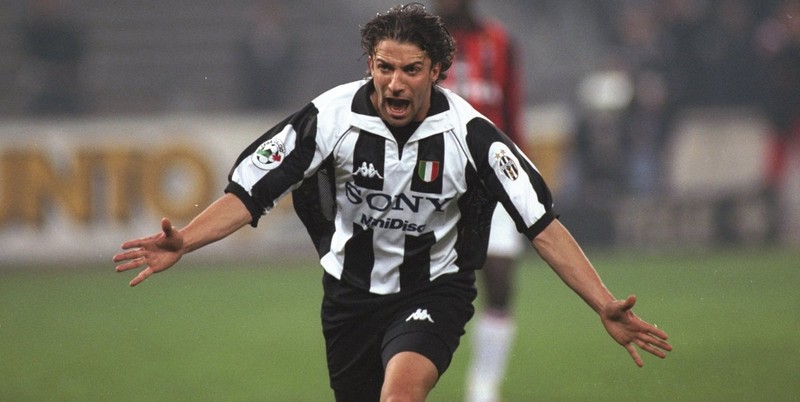 For 19 years, in 704 matches, and in 48,785 minutes with Juventus, Del Piero never seemed to be tired of getting many people to dance with him. He may be a bad dancer, but when his bad dance is able to inspire many people to dance, he certainly deserves a long app like a magician who has just pulled a rabbit out of his magic hat.
Then, when Del Piero was forced to leave his usual place to show off his dance, his fans knew very well how to react.
The Real Man
"Around the world, Juventus is Del Piero. When you mention his name (Del Piero) it will mean that you also mention the name Juventus," said Marcello Lippi, one of Del Piero's best mentors, after learning that Juventus would not extend Del Piero's contract .
What Lippi said was indeed reasonable. Without Del Piero, Juventus might not be what they are today. Del Piero managed to bring Juventus to everything, from the Italian Serie A title to the European Champions League, making them famous from the northern hemisphere to the southern hemisphere. Juventus uniforms have a number 10, which sometimes also looks oversized, not infrequently worn by small children while playing on the streets. Juventus fans are never tired of shouting Del Piero's name, like Italian Serie A commentators, when the idol scored. In fact, Del Piero scored 289 goals throughout his career with Juventus, surpassing Giampiero Boniperti's previous goal, Juventus star. In addition, although Del Piero has played 704 four matches with Juventus, far exceeding the performance of Gaetano Scirea, one of the best liberos Italy has ever had, every weekend Juventus fans also always miss his performance.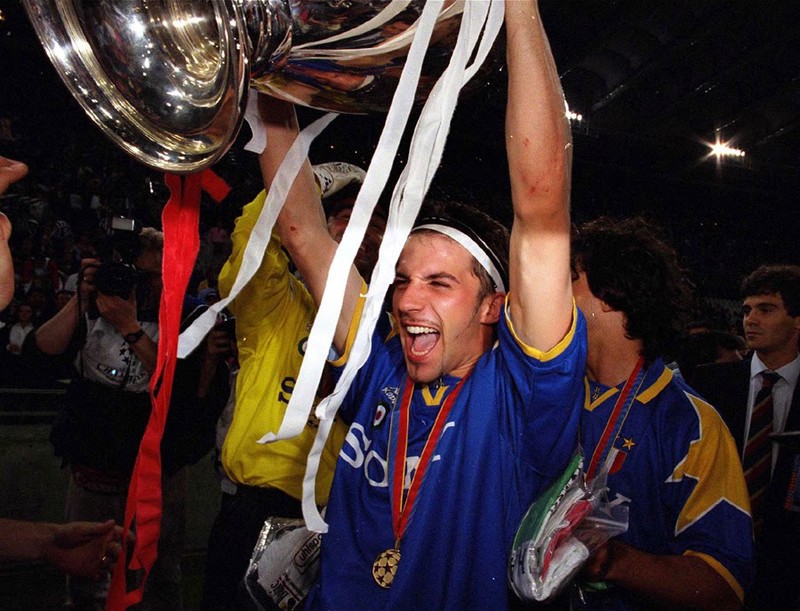 In addition to succeeding in making Juventus rule Italy, Del Piero also did not waste his body when one of Italy's biggest clubs was in the lowest point of his life. The Calciopoli scandal once caused Juventus to be relegated to Italian Serie B. When most Juventus star players then choose to leave, Del Piero ensures that the Juventus captain's armband will remain circular on his right arm. He doesn't care if it has to do in Italian Serie B.
"A true man will never leave his woman," Del Piero said at the time. With such an approach, it's no wonder that all Juventus fans feel lost when Del Piero is forced to leave Juventus.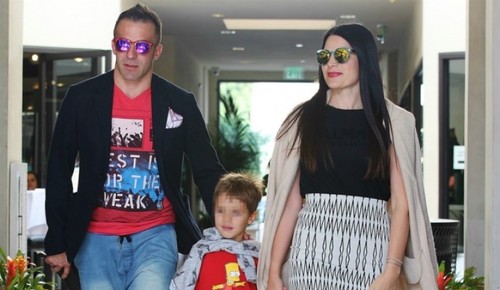 In his last match in Serie A, on a cold night in May 2012, the atmosphere became so emotional. All the spectators stood to pay their respects when Del Piero pulled out in the 57th minute. When Del Piero then ran around Juventus Stadium to say goodbye, the rest of the game was no longer important. The banners that affirm their names are wide, not a few fans who are crying from loss, and long apples echoing from each stand. Del Piero tried to stay strong. In fact, when his fans wondered in his heart, "both as humans and ghosts, will you come back here again?" Del Piero pretended to fix his shoe strap to cover the tears.
A sense of loss is not only felt by Juventus fans. James Horncastle, one of the most famous Italian football writers, who began to love Italian football because of Del Piero's goal against Fiorentina in 1994, also felt the same. He will always remember a goal that is no less magical than magic that is often issued by the best magicians of Hogwarts (the magic school in the Harry Potter novel), where Del Piero scored the first time with his right foot outside. A goal which then made Juventus win the match, despite having two goals behind. James Horncastle then wrote Saying Goodbye to Del Piero, a beautiful and touching writing, as a farewell gift to his childhood idol.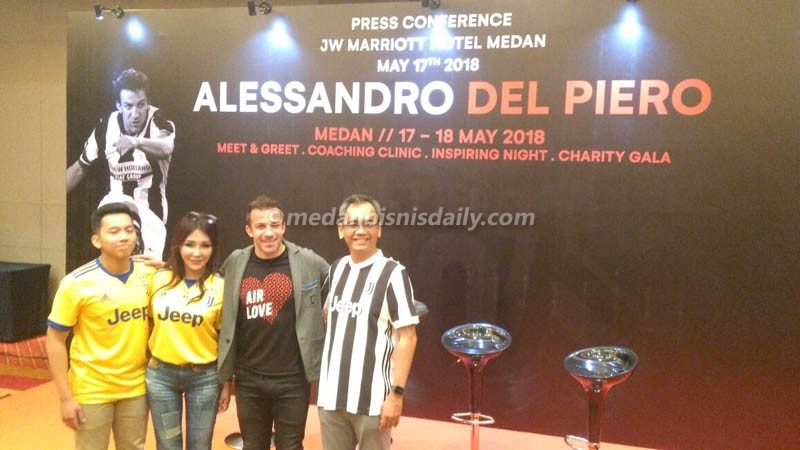 If Spiderman is a hero for the people of New York City, Batman is an idol for Gotham people, Del Piero is everything for Juventus fans. However, in contrast to the Batman who was hunted by police throughout Gotham and Spiderman who had been dumped by the New Yorkers, Del Piero will always be loved by Juventus fans - whatever the conditions. In fact, they will never feel enough even though they have loved Del Piero forever.