If there is a VAR in the Champions League, Ronaldo will not be given a red card

Real Madrid manager Julen Lopetegui gave his view of the red card problem received by Cristiano Ronaldo. As is known, Felix Brych who led the match immediately gave a red card to Ronaldo when competing against Juventus against Valencia.
Ronaldo was considered involved in a physical fight with Jeison Murillo and then was seen touching the defender's head. It turned out that Murillo did not receive his head touched by anyone, but then there was a quarrel between the two. This is very absurd, in a soccer game, holding one's head is a normal thing, but this is actually a nightmare for Cristiano Ronaldo.
The red card was greeted with strong protests by Juventus players. Even after the match, the Italian media was busy questioning the decision. Lopetegui also believes that Ronaldo's violation is not worthy of being rewarded with a red card.
It's time for VAR to be presented in the Champions League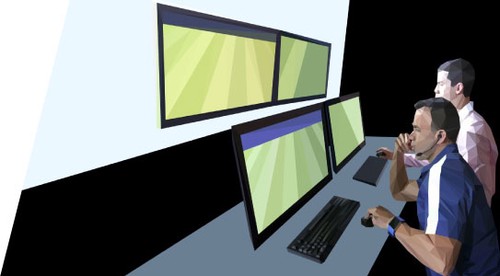 Lopetegui claimed to have seen a rerun of the incident. Although he did not analyze it in detail, Lopetegui felt Ronaldo should not get a red card. Lopetegui also believes that Ronaldo will be free from the punishment, his disagreement in the Champions League using VAR.
"I did not see it very well, but everyone said that it should not be a red card. Sometimes referee mistakes can occur, but VARs are there to help correct those mistakes. It does not look like it should, and also not where I am to talk about it, "said the Real Madrid Manager.
Thank you for visiting my blog, successful greetings for you all !