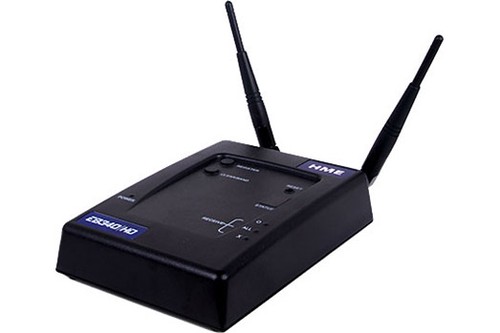 Ticket of the day (Sunday, March 10, 2019)

For today, the weekly ticket will be compiled from a super double with a great coefficient, which we hope will be won.
Inter - SPAL - 1/1 @ 2.10 in 1xBet
Inter have encountered internal problems, and this has been reflected by the decline in form. They won only twice in the last five games and scored two defeats and one draw. On the other hand, SPAL has nothing to boast about this year, so we expect domination of the hosts. Our proposal is 1/1, and you can play it in 1xBet with a 2.10 coefficient.
* Great opportunity for a new start
Hannover - Leverkusen - 2/2 @ 1.95 in Bet365
The hosts are in the penultimate position with a total of 14 points won. They are serious candidates for elimination, so they are likely to follow that black scenario. Leverkusen wants to rank in European cups, that is, their primary goal. Now they had an extra chance for three points, so we expect that they will solve this game in the first half. Our proposal is 2/2, and you can play it in Bet365 with a score of 1.95.
TOTAL COEFFICIENT FOR THIS TYPE IN BET: 4.10
_______________________________________________________________________________________
TYPE OF THE DAY: (10/03/2019,20: 45) VALADOLID - REAL MADRID

REAL MADRID FOR ERROR FAILURE
Spain, La Liga, 03/10/2019: Valladolid - Real Madrid TYPE 2
Result:
For today's type of day we have chosen the match between Valladolid and Real Madrid. Valladolid as their primary goal is survival in the elite, and this is not difficult to accomplish because they are located above the dangerous zone. Real Madrid made a couple of runs and was eliminated from the Champions League and the Cup in just 10 days. Now we do not believe that they will lose the chance to qualify for the Champions League next season. Our proposal is a win for the guests, and you can play it in 1xBet with a score of 1.67.
_______________________________________________________________________________________
What's Paying Today? (03/10/2019)

For today within this category we will present you a super game with a fairly high payment.
Valladolid - Real Madrid - 2 @ 1.65
The total payment for this match is 55,389 euros. For the win of the hosts, 3,317 euros were paid, for 2,883 euros, while the payment for Real Madrid was 49,179 euros.
Values are based on 1BBet information and are correct at the time of writing this text.
Take the high risk game 2& t2 + 1.9 coeficient. or 2 & GG 2.9 coeficient for breiven ...

_______________________________________________________________________________________
Derby of the day: Arsenal - Manchester United, Solsker better than Emery with problems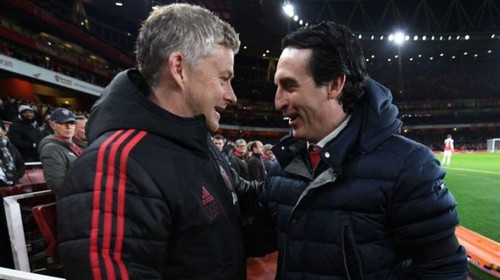 The 30th round in the English Premier League will be completed with the great derby between Arsenal and Manchester United. Both teams have some problems, but Solsker is currently much better than Emery on the bench.
Manchester United is struggling for injury to players
The latest reports from Manchester United's medical team show that Valencia, Darmian, Lingard, Mata and Sanchez are definitely out of the line. In addition, Eric Bailey, Phil Jones, Nemanja Matic, André Herrera and Anthony Marsial are still recovering. Even one of them to perform on this match, it is clear that he will not be able to play at high level for 90 minutes. However, the man on the Manchester United bench in Paris proved that a replacement solution can always be found. The same players were out of the line and against PSG, so United celebrated with 1: 3. Solsker shows great faith in the team's youth and is not afraid to insert the youngest into the first 11.
Positive regarding the PSG match is that the team returns Paul Pogba who did not play in Paris due to suspension. He will return to the center of the midfield, although it remains to see which system is used by Solsker. After playing 4-3-3 before, he used 4-4-2 in Paris in the middle of the week. In the first part, United had a problem with the widespread 3-4-3 form that PSG played. But Solsker closed the side positions in the second part well.
This problem has largely disappeared when Eric Bailey was moved to the right-back position, and Diego Dado more played in the conventional right position. However, now there is little chance of using Baili again on the right.
Solsker continues with formation 4-4-4 despite injuries
Solsker's first choice is the 4-3-3 formation. But in the big matches against Arsenal, Chelsea and Liverpool, Solsker essentially plays with a fake nine with two wing attackers who most often enter the sixteenth.
In winning the FA Cup of the Emirates, Romelu Lukaku was excellent from the right-hand position and may have a similar role to this match. If so, then he will play with Andres Pereira as a fake nine. However, Lucaku scored two goals in the last three matches in a series so Solsker may not want to shift him from the central attacking role. To the left, he will attack Marcus Rashford, with Marcial if he is ready to perform he will wait for his chance from the bench.
Pogba is likely to take his place in the middle, but this time along with Fred and the young Scotsman McMotomay, who was great in Paris. Ashley Young should return to the right-back position with Chris Smoling, Victor Lindfeld and Luke Shaw on the left. They will be the last ramp in front of the goal of Da Gea.
Arsenal is vulnerable to the right back position
Arsenal, after an extremely unexpected defeat, enters this match. In the Europa League, the London team entered as a big favorite against Rennes, but lost to France 3-1. The team had a catastrophic edition, especially in the midfield in Rennes. Socrates Papastathopoulos received a red card in the 41st minute of the match, but according to the game and before the red card, probably the final outcome would have been similar. The Greek international should start on this match, because he was a player of the match against Tottenham last weekend.
Skodran Mustafi is forcibly used on the right back position, and this position remains a major problem for Emery. Mustafi was excellent at that position against Rennes, but only in the defense. In the offensive, Arsenal was completely cut off on that right side. Einsley Maitland-Niles may be a better choice against United's quick attack, but that dilemma will be resolved by Emery before the start of the match. Sead Kolasinac will return to the left with respect to the match with Rehn when he starts on the bench, and he is great at overlapping, especially when combined with Alex Ivoby.
There will be changes in the middle row
Lucas Torreira has been suspended, so Matteo Gendouzi should return with Granite Jaka in the midfield. Formation 4-2-3-1 against Spurs last weekend was largely successful, so Aron Ramsey could continue his midfield role. Mesut Ozil will start from the bench. Iwobi and Henry Michtarien have to play on the wings.
Emeri does not want to play with two strikers against big teams, so he will either perform with Alex Lakatze or Pierre-Emerick Aubameyang. The two got one half-hour against Tottenham last weekend and both were scrambling. Now both of them are fresh. Lacoste did not play against Rennes, and Aubameyang was replaced and did not play a full match. However, Emery is likely to perform with the saver, that is, with Lacette as the most aggressive striker.
Our proposal:
The two teams reach the goal GG or (both team to score ) @ 1.57 in 1Bet
Undecided or a win of Manchester United X2 @ 1.65 in 1hBet
_______________________________________________________________________________________
Traditionally they play with goals, and the odds for today are great!

Today from 18:00 within the 29th round of the Belgian Jupiler League, the teams of Anderlecht and Kortrijk meet.
Anderlecht is in the sixth position with a total of 45 points with over 13 wins, 6 draws and 9 defeats.
Kortrijk is in the 8th position with a total of 40 points and a performance of 11 wins, 7 draws and 10 defeats.
It is interesting that whenever these teams meet, goals are present. Namely, in the last 7 matches, the limit of 2.5 goals has always been exceeded, so we hope that it will be so.

Our proposal:
Total goals 2.5 - OVER @ 1.67 .
Share whit love have a nice betting day and good luck .