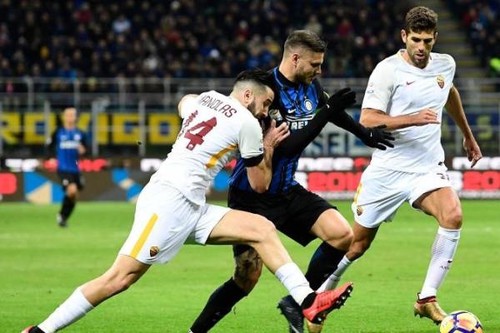 Marseille confirmed the engagement of Kevin Stortman this afternoon by making an interesting video that made an animation in the style of the famous Fortune game, and for the best possible purpose, the French club used its official Twitter account to ask a question to the club by who bought the liaison dealer.
"Roman Wolves" responded positively to the issue of the video promotion pointing out that Marseille had done a much better job compared to Inter, tagging Italian calcholinas in his announcement.
This comic provocation of Roma referred to the two unsuccessful transfers that Inter had this summer (Modric and Arturo Vidal), and instead of joking, responsible "marketing nerds" responded to this challenge with a low blow.
Inter has suggested that Roma is the master of video preparation, displaying a non-existent video from Malcolm's representation (a player who stole Barcelona), followed by a "Wolf" response, this time even more interesting in which tweet was shown showing Modric and Vidal as invaded in action for the goal of Inter.