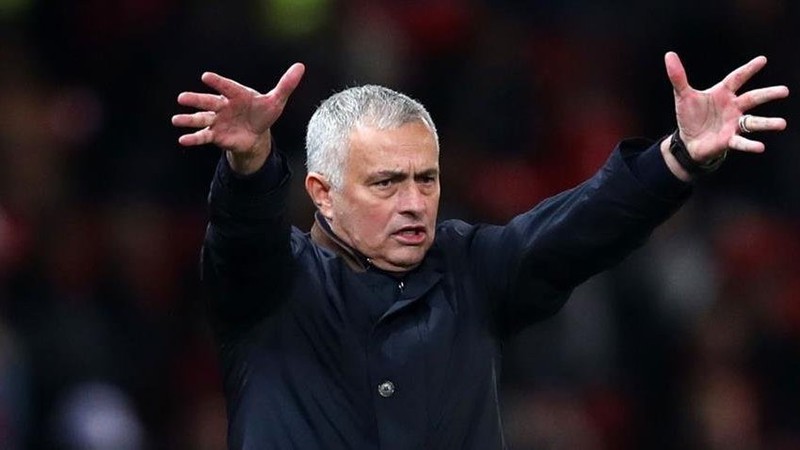 Manchester United's Paul Pogba's brother, Florentine, spoke to Spanish media about former Red Devils manager and his way to Old Trafford.
While Jose Mourinho was in Manchester United, the media on the island were full of news that Mourinho did not agree best with Paul Pogba. Even a footage of the training appeared on which Pogba made a cool look at Mourinho.
Now openly about the problems in the dressing room of United spoke the brother of the United's liaison player.
"The problem was Mourinho and nothing more. In the dressing room, out, everywhere he was the problem. What I saw with Mourinho is that he always wanted to be in the spotlight. Sex should be respected, then he will respect you. If you trust him, he will always give him the best of you, "said Florentine Pogba.
Otherwise, Florentine as well as Pogba is a professional footballer, but with a far smaller career. At this point he is on trial in Elche. He previously played for Genclerbly, St. Etienne, Sedan and Selta B.

The rest
Mourinho rejected Benfica's offer!

The Portuguese strategist, Jose Mourinho, has been out of service for several weeks after he was defeated by Manchester United.
"Red Devils" decided after poor results to thank Mourinho for the co-operation. However, it is difficult to expect Mourinho to remain idle for a long time and it is no secret that there are already several offers.
According to the Spanish newspaper "AS", Benfica's management wants to see Mourinho as head coach after the dismissal of Rui Vitoria.
However, that desire will not be fulfilled, because the "Special" rejected the offer of the Lisbon club. It is not clear whether Mourinho rejected the offer for financial reasons, or from a sporting aspect.
Probably the Portuguese will wait until the summer, and then he will choose some of the offers that will certainly arrive at his address.

Spanish journalist: Mourinho would return to Real, but Perez must meet two conditions

The Portuguese strategist Jose Mourinho, after being fired at Manchester United, is struggling to take over several clubs across Europe.
Mourinho in United received a resignation after a bad season with "Red Devils", and at Old Trafford as his successor by the end of the season brought Ole Gunnar Solskyer.
Recently, the media reported that Benfica offered Mourinho's co-operation by the end of the season, after which he himself decided whether he wanted to continue.
However, now the Spanish journalist, Francesc Aguilar, claims that Mourinho has refused Benfica and wants to return to Real Madrid, but according to his information, the Portuguese set two conditions for Florentino Perez.
Mourinho has recently declined a new offer from Benfica and was then called by Perez. In a conversation, Mourinho told him that there was no problem taking over the club, but he also set two conditions for him. Mourinho wants Perez to step up defense and a proven goalkeeper, "Aguilar claims.
Is there any truth in this information we will know in the coming period.