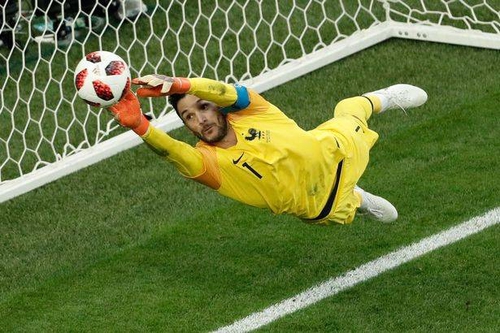 Hugo Loris could lose the Captain's tape in Tottenham after being arrested for driving in an alcoholized state.
The French goalkeeper spent seven hours in custody before being released on bail. He immediately appeared apologizing to the social networks about the club and their loved ones.
"I want to apologize to my family, my club, my teammates, the manager and all the fans with all my heart. Driving under the influence of alcohol is completely unacceptable. I take full responsibility for my actions, this is not an example to be followed, "wrote Loris.
And Tottenham came up with a position.

"The club looks very seriously at such occurrences and will deal internally," said Tottenham spokesman.
The announcement is that Loris will certainly be fined, but a greater punishment would be if his captain stripped him. Coach Mauricio Pochtino learned about the case just before the regular press conference for the third round in the Premier League, so he said he would not comment or make any decision until he sat down with Loris and heard his version.
The one that came out in public is that Loris was out for dinner with his compatriots Olivier Girou of Chelsea and Lauren Cosial from Arsenal, and on the return, in the early hours of the morning, a regular police patrol caught him driving drunk.
He did not pass the alcohol test, so he was arrested and spent seven hours in custody. He was then released on bail, and returned home on foot.