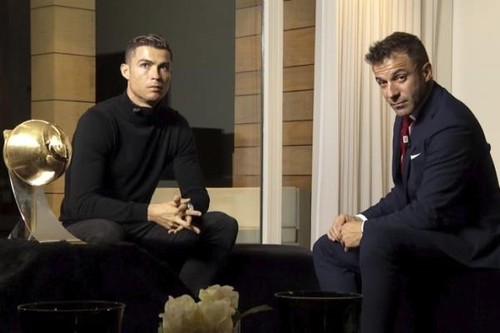 Cristiano Ronaldo has drawn a lot of negative comments to himself by not showing himself at the official ceremony organized by UEFA because, according to many, it was a clear sign of disrespect for his late Luca Modric, who was named the best player in Europe.
One day after the gala night in Monaco, Massimiliano Allegri revealed that Ronaldo was angry and therefore did not show up at the event organized by the European football house, and now Juventus legend Alessandro Del Piero
The incredible striker of the "old lady" says that Luka Modric is a credible winner and winner of the prestigious award, sending a fad to Juve's biggest star for allowing him to raise such great rights on the subject.
- The award of Luka Modric is the right decision. If Ronaldo went to the ceremony, there would have been no controversy. And in case of controversy, then it becomes clear that there is some dissatisfaction. I do not know exactly what happened. And I was angry when I did not receive some awards, but not going to the ceremony is quite another thing, - says Del Piero.
_______________________________________________________________________________________