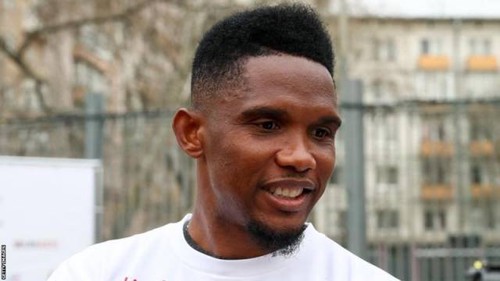 Former Barcelona and Chelsea player Samuel Eto'o said he would buy a house for Cameroon's former captain, Nober Owona, who is a homeless man.
Owona, who is 67 years old, played for Cameroon in the 1960s and 1970s, and now lives on the street.
Etoos decided to make a big move and visited him on Sunday, and promised to buy him a house and give him 500,000 francs.
The former Cameroon player has previously complained to the government that he "lives like an animal" and was not fair to receive such treatment from his country.