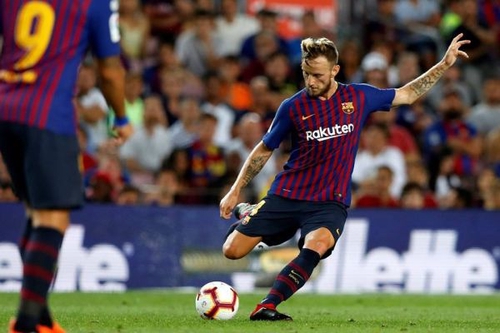 Croatia's Ivan Raktić will be part of the Spanish champion Barcelona in the 2018-2019 competition.
Rakitic said this information after Barca's victory over Valladolid (1-0), ending speculation that he could move to Paris Saint Germain by a deadline of late this summer, a club that showed a serious interest in him.
If he went to Neymar's footsteps he could earn a bigger amount of money, but the midfielder has a different attitude to the situation, he is happy and happy in the current environment, that is, he will extend the stay of Camp Nou, which runs from 2014.
On the occasion of this decision of Rakitic, Spanish "Mark" cited five reasons for it.
- The dedication of the player
He is comfortable with him in Barcelona, ​​well integrated into the team, plays an important role and is happy in the current environment, the city.
-Improvement of the contract
The economic factor was the key, PSG was ready to double the salary, after which Barcelona reacted with a better offer. Better conditions have been promised to him, although it is not known for which amount is working.
-Valverde stood firmly behind him
Valverde did not want to hear about his sale because he regarded him as one of the key players, a player who takes the balance of the team.
- The sum of the clause
Barcelona did not want to negotiate for his departure and remained firmly behind the 125m-euro buy-out clause.
- PSG offer
Unofficially, it was 90m euros, although that information was not confirmed by any club. PSG definitely wanted Rakitic, but he was not ready to set aside another 35m euros.