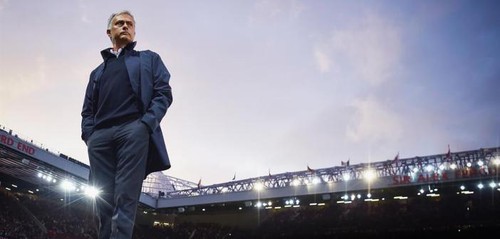 Former legend Manchester United Wayne Rooney believes that players still want to play under the leadership of coach Jose Mourinho.
"The Red Devils" are currently eighth on the Premier League table, and behind Manchester City and Liverpool have already scored nine points.
The start of the season began a lot of speculation about the future of the Portuguese, but Rooney has no dilemmas.
"Obviously the club is going through a difficult period, but Mourinho has experience. I am certain that some players could be better. I hope they will make a turn in the season and we will see United at the top, "Rooney said.
Woodward smashes: No money for january transfers to Old Trafford

Manchester United's CEO, Ed Woodward, once again frustrated fans of the "red devils" after noting that he did not intend to provide an additional transfer budget in January's transitional deadline.
Jose Mourinho hoped that after a quiet summer transition he would have at least £ 100m of spending in the winter, and had already scheduled a meeting with Woodward, which was to be discussed in detail about players that the Portuguese wants to see in his team.
Most of them were players in the defense, a list led by Rafael Varan, but Mourinho further disappointed when the meeting was canceled in "five to twelve", with a message that the club does not plan to spend wealth even in the forthcoming transfer period. The director's position is clear that the Portuguese first to sell some of the players he does not consider to fund new reinforcements, Mourinho refused to do so during the summer, so it remains to be seen whether the trophy expert will change his mind, or again will remain without new players.