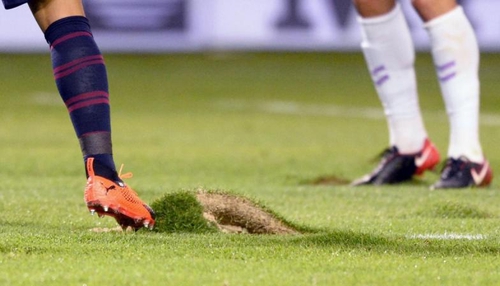 Barcelona last night defeated Valladolid 1-0 on the home court within the second round in La Liga with goalkeeper Usman Dembele.
The Catalan team was a great favorite for this match, but in the end, it was harder than expecting to score three points. Valladolid could have reached 1: 1 in the referee's court, but the VAR canceled the host's goal because of an offside.
However, in the center of the attention was found the stadium's column, which was in a disastrous state. It's amazing that La Liga's leaders allowed the club to change the lawn four days before the duel with Barcelona. The players of both teams had big problems.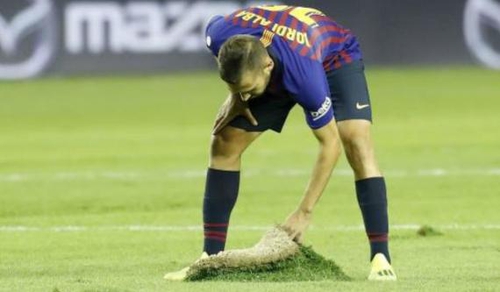 Many of the players could not afford the maximum due to the desperate terrain, they could often see how they repaired. Barcelona sent a message to La Liga's first people after the match.
"It's amazing how terrible the terrain was. We are not surprised because the new grass was set four days before the match. How could we allow ourselves to play on such terrible terrain? Everyone knows that he can not be as it should when he's set up a few days ago, "said Valverde after the match.