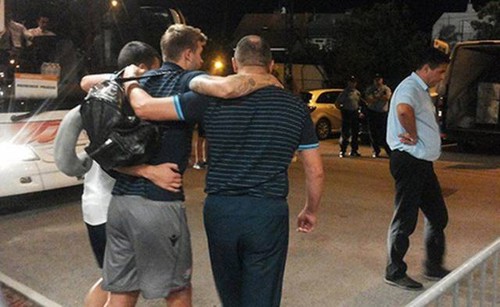 One of the best Hajduk Split players, Marko Fuktas, left "Pobed" after this year experienced an unprecedented shock since fans beat him at the end of last season, and now the split players leave the club.
Fuktas, in an interview with the Croatian media, said he was horrified that nobody helped him in Split after he was attacked with his teammate, when fans from "Tercida" attacked him and beat him.
\"There were at least 50 to 100 people nearby, who were passing by or sitting in a nearby café, and nobody reacted. In the middle of daylight, Hajduk football players were attacked in Split, and none of those people with a finger did not move to protect us. They did not shout! It's amazing, I was shocked, "Fuktas said.
If the disappointment is greater, after a few days ago demanded the break of the contract, it adds that no one from the club reacted as it should on the big scandal that has happened.

"A big club must know how to deal with such situations, they had to react better and stand in the protection of the players, who did not cause an incident. But, unfortunately, such a thing did not happen, and it was a great shock to me, my family, why Split is our second home. So I sent a letter to the club, "added Fuktas.