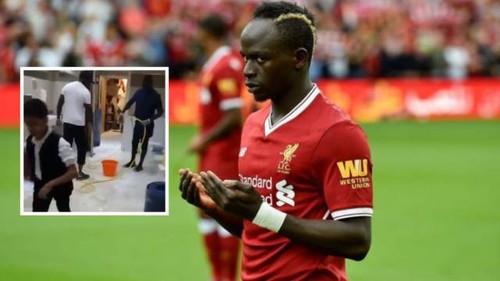 Liverpool players yesterday defeated Leicester City 2-1 in the fourth round of the Premier League, and the hero of the "Reds" was Sadio Mane.
Manet in a great way started the new season and showed that he should expect great performances in the future. The Senegalese scored the first goal of the match yesterday and helped them to reach the three points and keep their first place on the table.
After the Liverpool players returned home from the home game Mane usually decided to go to a Liverpool mosque every day.
The Liverpool star decided to help and clear the toilets and showed that there was no relationship whatsoever as a player of a known club.