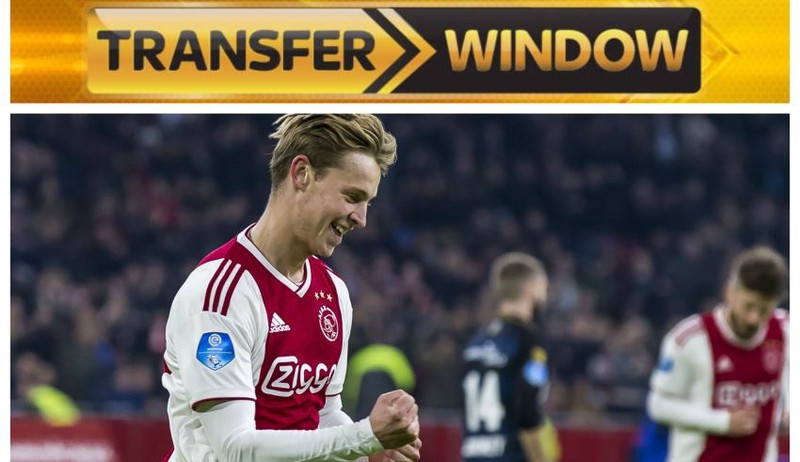 Already halfway through the winter transitional period around the world, Sport.mk is here to inform you about the developments on the transfer market - BECOME IN THE CURRENT!

- This morning there was information that Roma showed interest to Arsenal player, Elneni.
"We are waiting for an offer for Piatec. Until now there is no official offer, only interest. Milan knows that we want to keep the player by the end of the season, but we will look at all the offers that will arrive. (HERE)
- New speculation for Neymar and Barcelona (HIDE)
- The island writes that Arsenal is ready to send a three-million-euro bid to James Rodriguez by the end of the season, except Rodriguez and Arsenal are also well-connected by Janice Karasco.
- GETOVO: Real Madrid goalkeeper Kiko Casilla is on medical examinations in Leeds!
- Milan, in addition to working on the transfer of Piatec, there are sales too. Leipzig increased the offer for Hakan Chalhanoglu to 22m euros, but Gattuso does not want to hear about his sale.
- Ole Gunnar Solskjur changed the status of Marouane Fellaini to "Old Trafford". Manchester United is now ready to listen to the Belgian bids. Recently, the Belgian media have launched a bomb that it is close to transfer to Milan. However, it was everything and no new information emerged.
- Mario Balotelli is closer to departing from Nice, the favorite for his signature now is Genoa. (HERE)
- Daniel Sturridge will remain in Liverpool by the end of the season, but the player could now sign a pre-contract with his future club. Offers from the US MLS League.
- Betis is not joking! This club wants to get rid of Inuy and Budebus first and then bring the Inter Milan striker Lautaro Martinez to loan.
- Experienced Uruguayan player, Martin Cáceres is back in Serie A Bologna and Parma showed interest in his signature.
- Arsenal are trying to get rid of Mesut Ozil in all ways, the German was offered to Inter and Atletico Madrid, but the London club did not receive positive signals.
- Milan today is playing the Super Cup against Juventus, and the entire team before the game before the game was selected except for Higuaín. This probably means that he completes the transfer to Chelsea.
- Genoa told Milan he would not wait until the last day for Cristofa Piatec.
- Christian Eriksen fueled speculation about transferring "Santiago Bernabeu"! (HERE)
- Experienced Johan Djuro terminated the deal with SPAL.
- After the injury to Harry Kane, Tottenham will try to lead a new striker, is also mentioned Marko Arnautovic who is in front of a transfer to China.
- DEFINITIVE: Frank De Jong rejected Barcelona, wants in Paris Saint Germain! (HERE)
- Bartomeu confirmed: Barcelona is working on a new contract for Jordi Alba
"Of course he will stay. We are working with him on a new long-term deal for the next five years. "
- Milan's fans can be calm, Gonzalo Higuain is still with the team in Jeddah.
- MAKEDONITZ: 19-year-old Mite Todorov satisfied with the test in Rangers and will soon sign a contract with Steven Gerrard! (HERE)