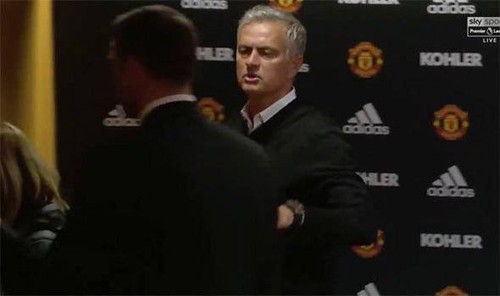 Manchester United lost 0-3 to Tottenham in the third round of the Premier League and manager Jose Mourinho is in danger of losing his job, that is, he may be fired.
Expected at the compulsory press conference after the game, he was extremely angry also because of the criticism he received for his team's game. He did not answer questions, but briefly said several sentences and demanded respect for his exit.
"Last season we lost here from Seville and we deserved it," Mourinho said. "Because we were not good, because we were not dangerous, because Seville deserved to win. We were kicked out of the fans deservedly. Today my players left the pitch and got applause because they deserved it, so you try, try and try. Do you know how much the result was? 3-0, "added the manager holding three fingers in the air.
Do you know what this means? 3-0, but also means three championship titles and I have won three Premier League titles, more than all 19 Premier League managers together. Three for me and two for them, "he added before leaving the press conference and exclaimed," respect, respect, respect, "Mourinho ended.