From the very beginning, I told you how much is the loser of Mourinho's game and how not to play the game to park the bus.

He is the cancer of Manchester United. whay? ........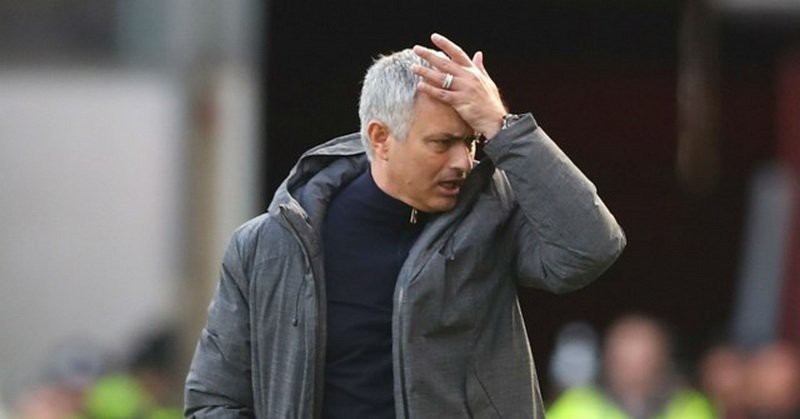 Because after 14 rounds he is in the 7th position and is with a negative goal difference that he does not have a ticket to Manchester even since 100 years ago.

My personal opinion is that Mourinho with such a game can only train rio ave or belenense or alaves .......

because it destroys football and it's not ok to watch a Manchester such as it does not oversee a club like Manchester to be treated that way.
Manchester has always been a clash of candle frames, but with such a game and parking on buses, it's free to go to bed.
at the beginning of the opening of this blog, I predicted that Mourinho would expel him to a new year, so let's wait to see if I'm a grandmother (Вањѓа) ... hahaha

Manchester United's coach, Jose Mourinho, after yesterday's showdown with Southampton, admitted he was frustrated by the game of liaison players that he pointed out as the main culprit for the kickboxing.
The Portuguese was forced as central defenses to put Nemanja Matic and Mc Tommy, but they did not disappoint him, but players who played in the middle row, especially Paul Pogba, who played a very bad party.
"We lost too many balls in the middle, so it was very difficult for us to create a chance. I think that this is the only reason we did not win. Everything we did in the last 20 minutes of the first half is a result of a good transition. "
"In the second half we went back to the same thing and we lost a lot of balls in the middle of the field. Players can not understand that simplicity is genius and are trying to play complicated, "Mourinho concluded.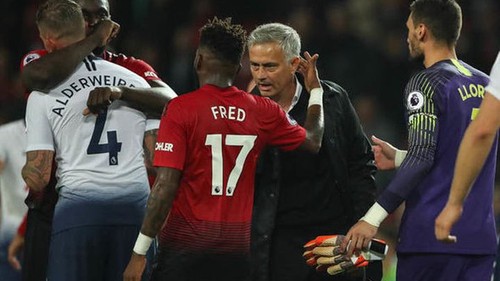 Brazilian midfielder arrived in United, and has already managed to attack Mourinho

Brazilian footballer Fred Letoska arrived at Manchester United as a big boost from Shakhtar, but did not play out for Old Trafford.
United invested a large amount of money to bring Fred, who paid him over 55 million euros, but the Brazilian does not get the best in the first season. Mourinho has not considered a Brazilian liaison lately lately because Fred openly said he was not happy at United, and that he expected a different situation when he arrived at the club.
Fred said he was sad that he was not on Brazil's national team list, but he knows that this is due to the fact that he does not play in United. The Brazilian said he was frustrated about this, but he would certainly find a way to get stronger than this situation.
"I played very little in Manchester United, and it's normal for coach Tie to not call me. I work hard, but nobody sees it because only matches are followed. I am very frustrated with all of this, and I must somehow find a way to go out with this grief and get out stronger than everything, "said Fred.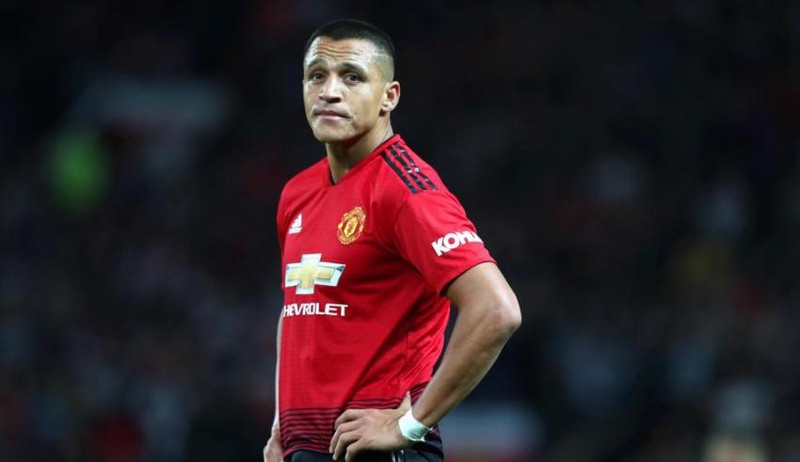 Sanchez gets half a million pounds a week, and scored fewer goals than - stopper!

These are all the murinas of Mourinho and no one else.
He is a master for the destruction of football careers.
Аnd because he has karma next season, Manchester will not play either in the Europa League.
Alexis Sanchez at the start of this year that has departed arrived in Manchester United as a great reinforcement from the ranks of Arsenal.
However, from the time of arrival, the Chilean has big problems at Old Trafford and the adjustment is really difficult for him.
It's not that Jose Mourinho did not try to find a place, he tried, but Sanchez did not manage to regain the form that Arsenal was wearing.
Because of this situation, Sanchez is located before departure, and that would be a great relief for the "damn" since he earns £ 500,000 a week.
On the Island they have noticed another striking fact for the striker who receives a large sum - Chris Smoling, who is a defender this year, has scored more goals than Sanchez!
Indeed, Sanchez and United should think carefully and ask themselves where the problem is.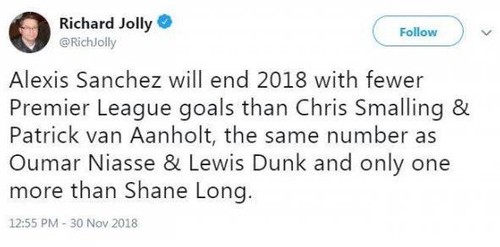 The stats will continue in the near future........................when the cancer will be left over from the mancester.