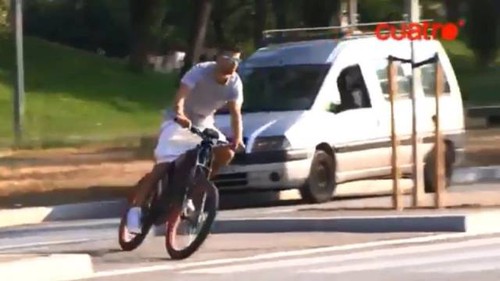 Barcelona striker Gerard Pique has arrived on an electric bike this morning for training in the Catalans and is preparing for a life without a driver's license.
Piquet had problems on Friday after he stopped the police and confirmed that the driver's license had long since ended. The Barcelona player is likely to be severely punished and in the next six months he will not be able to drive a car.
However, this is not a problem for him because you bought an electric bike of 10,000 euros, and it can reach a speed of 45 km / h.