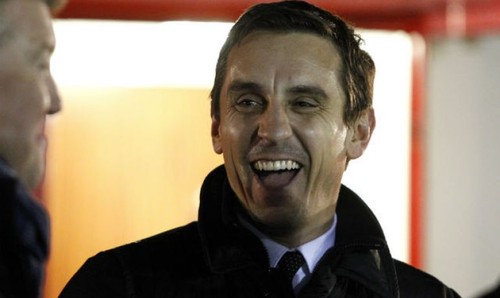 Manchester United's legendary player, Gary Neville, believes that the Old Trafford club's management must not go from a "manager to manager" and must leave Jose Mourinho to chase off his job.
"Red Devils" have the worst start of a season in the Premier League after 1992. In the introductory three goals they scored two wins and one triumph, and after a late defeat on their own terrain against Tottenham, many believe that Mourinho's time in United has already ended.
But that's what the former right back does not think. He says Mourinho and Woodward need to solve their problems as quickly as possible and improve the atmosphere in the dressing room.
"We saw how the club grew with Van Gaal, after David Moyce's dismissal. We do not talk about a club that behaves as everyone expects. I accept that these are other times and that there are other challenges, but Woodward has given Mourinho some confidence over a period of time and now he has to leave him to work. United must not go "from Manager to Manager", it will be a striking move. That's why the problems between Woodward and Mourinho must end, because the team has to prepare for the season's ending. United is a bigger club than anyone else in the Premier League and therefore there is no room for controversy and politics, "Neville says.
After three rounds, United have scored two defeats and only one triumph and with three points at the 13th position in the Premier League table.