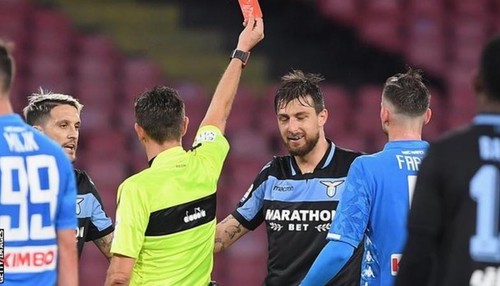 Francesco Acherbi has been given a red card for a match between his Lazio and Napoli at "San Paolo", which means he will pause on the next match.

That exclusion also marked the end of his fantastic series of successive games. Napoli's 149th straight match in all competitions (126 in Serie A), and that number will stand its line because of the red card of "San Paolo" will miss the next match.
With this, Javier Zanetti remains a record holder in Italy with 162 games in a row, of which 137 in Serie A.
A series of Akerby started on October 30, 2015 in the shirt of Sasuolo and until Sunday there was no injury or exclusion. As in each series and the end comes, so is the end of the series of Acherbys.
Zanetti's series lasted from October 28, 2006 to December 13, 2009.
live legend Each road ... Respect