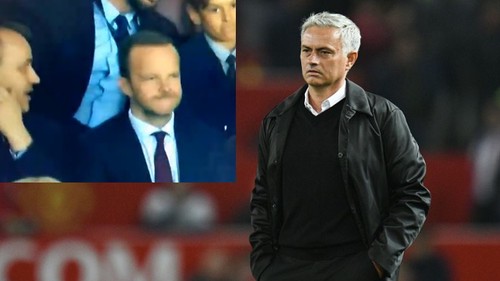 One quite questionable situation from the tribal space where the executive vice president of Manchester United caught the cameras, the fans "read" words from that conversation.
Manchester United, after losing to Brighton, had the opportunity to fix home last night in a derby against Tottenham, but, instead, they experienced an even bigger drop in the crisis, some pointed the finger at Jose Mourinho, others in the club's clubs due to poor transfer activity the market in the summer transitional period.
In the second group, of course, Ed Woodward, the executive vice president of the club, who was widely speculated that one period was in a "war" with the Portuguese football strategist, and the cameras captured an interesting situation from the last night's derby.
Fans noticed that situation, so they think Woodward was suggested to hand him Mourinho's sack ("sack him", they saw some of the fans from this brief conversation), and according to many, Woodward returned with YA ("yep" ).