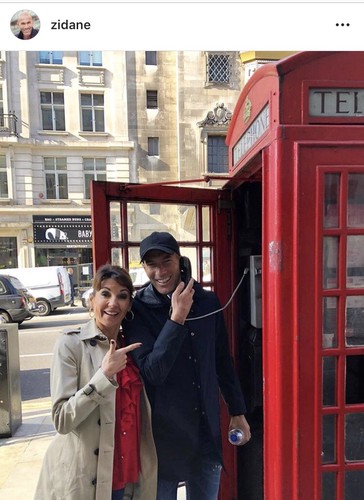 After the turbulent summer that the "Devils" and the failure of the club's leaders to bring players that Jose Mourinho had asked, "Special" was named as one of the main favorites for the coach who will first receive a rejection in the Premier League.
Then followed a series of poor results, as well as a row between the Portuguese and the most expensive player in Manchester United history, Paul Pogba.
All this contributes to the media speculating about the future of Jose Mourinho and the possibility that he will get a refusal. On several occasions it was said that
Zinedine Zidane could replace him, the Frenchman reportedly told his close friends he was expecting a call and was interested in the job.
The media from "The Island" now transmit that popular Zizu is slowly preparing for such an adventure and began to learn English. How well he mastered this language he tested this week when he was in London for FIFA's "Best" ceremony and the selection of the finest season.