La-liga and multinational sports, media group Relevant agreed to take games in USA every year for 15 years to continiously grow the brand in the region. May be, this can grow the brand but for me, its absolutely nonsense. They are turning football into business real fast which is not good. I believe, the decision to take laliga is disrespecting the value of home fans, its really against the essence of game. If Americans like football that much then they should invest more in football instead of trying to buy foreign league.

I know all leagues around the globe always try to get more and more profit every year but laliga is really selling the value of beautiful game. First, they gave all rights to facebook to stream laliga games in South Asia instead of sony for little more profit and now they are selling league itself for little more. I am damn sure the value of laliga brand will decrease in south asia where millions of fans love laliga because not every fans have wifi and not every fans can afford mobile data to watch games and they saying their brand value will increase by selling home league to abroad. Shame, big shame to board.
And its surprising that no players were consulted about it, that is kinda insulting to players. Players from all laliga sides met in Madrid on wednesday to discuss the issue with AFE president David Angazo. Among those in attendence were Ramos, Roberto , Nacho, Koke, Busquets and many more.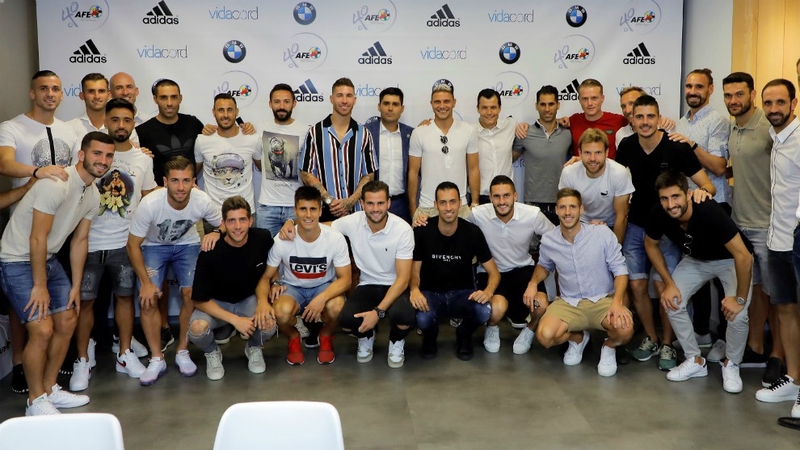 Angazo said:- ''The problem is the lack of common sense, a schedule where only the export of soccer benefit - nobody counts on the fans.'' On the possibility of strike action, he added- ''we will try not to reach that extreme but we are willing to go to the end if necessary.''
I'm totally agree with players and I believe, laliga is distancing the fans from players. Its not good for the show and its shameful for the essence of football.