On 23rd October Man U lost to Juventus in their own home and on coming Wednesday both will compete again and in Turin. After 3 matches, Juventus are in the top with 100% win while Man U only managed to get 4 points in group H of UCL. The coming game is very important for Man U as if they lost Valencia can move to a 2nd place as they have weak opponent Young Boys.
For me, its simple, old lady has all the things they need to win the match while Man U's performance is still in crisis. Juventus are better in every position. Juve have in-form wingers than Man U, Juve have a strong defence than Man U, Juve have aggressive frontline than Man U. Juve are simply more like a team playing than Man U. It doesn't mean you can underestimate the red devils. They can put any team on their foot on their day but it less seems to be like. Anyone can understand the difference between these 2 who watched the last game. It was like a cat-rat game and don't forget this time it's in Turin, in front of thousands of old lady's fans.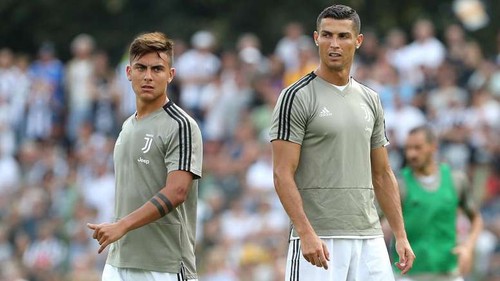 Man U have great players but as a team they are underperforming. Martial from the left side looks more promising for me as he is only who pressing a lot of threat to opponent recently. Midfield becoming a real problem for Man U. Being one of the expensive squad is one thing but producing such momentum is very different. Sanchez is going through under-performing and has only 1 goal all season while Rashford and Mata not seem like a lethal starter anymore. As like last game, Lindelof in defence will have much work in the ground. He impressed with his tackles and interceptions in the last game and will have to do more this time to prevent any unlikely situation. While Man U midfield becoming big to disappoint Juve midfield is very strong in position. Players like Pjanic, Matuidi, Costa, Cuadrado making impress with their performance. And if it comes to defence you have to break the great wall of Bonucci and Chiellini to find Szczesny and the net. And the duo of Ronaldo and Dybala only need seconds of a chance to make laid low the opponent.
I don't think Man United can put up any special performance on Wednesday night, they don't have any particular style of playing, so me is for the old lady.