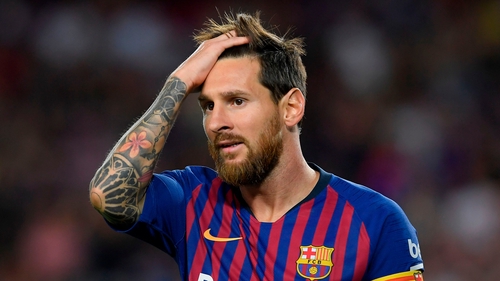 This is how it looks the man who win our hearts <3 i looked at his match in every day because his play style and tactics are exceptional and he is one of the best players in this world near"Cristiano Ronaldo","Neymar Jr.","Mohamed Salah" etc.
Here is his biography.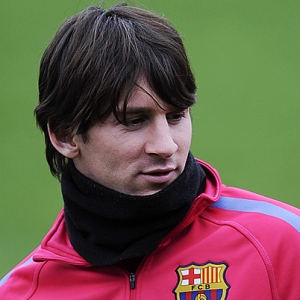 Argentina native Lionel Messi has established records for goals scored and won individual awards en route to worldwide recognition as one of the best players in soccer.

Who Is Lionel Messi?

Luis Lionel Andres ("Leo") Messi (b. June 24, 1987) is an Argentinian soccer player who plays forward for the FC Barcelona club and the Argentine national team. At the age of 13, Messi moved from Argentina to Spain after FC Barcelona agreed to pay for his medical treatments. There he earned renown as one of the greatest players in history, helping his club win more than two dozen league titles and tournaments. In 2012, he set a record for most goals in a calendar year, and in 2016, he was named Europe's Ballon d'Or winner for the fifth time.

How Tall Is Lionel Messi?

Lionel Messi is 5 feet, 7 inches tall and weighs 72 kilograms (159 pounds). With his short stature, speed and relentless attacking style, Messi has drawn comparisons to another famous Argentinian footballer: Diego Maradona <3

Birthday

Lionel Messi was born on June 24, 1987, in Rosario, Argentina.

Wife and Wedding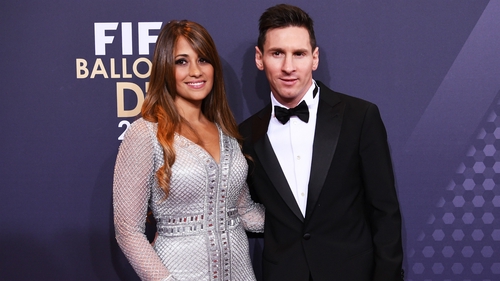 On June 30, 2017, Lionel Messi married Antonella Roccuzzo, his longtime girlfriend and the cousin of his best friend and fellow soccer player Lucas Scaglia. Messi met Roccuzzo in their hometown of Rosario when he was five years old. Their marriage, a civil ceremony dubbed by Argentina's Clarín newspaper as the "wedding of the century," was held at a luxury hotel in Rosario, with a number of fellow star soccer players and Colombian pop star Shakira on the 260-person guest list.

Messi's Sons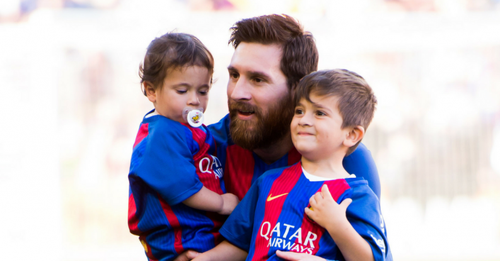 Messi became a father in November 2012 when Roccuzzo gave birth to a son, Thiago. In September 2015, the couple's second son, Mateo, was born.

Early Life
As a young boy, Lionel Messi tagged along when his two older brothers played soccer with their friends, unintimidated by the bigger boys. At the age of eight, he was recruited to join the youth system of Newell's Old Boys, a Rosario-based club.

Recognizably smaller than most of the kids in his age group, Messi was eventually diagnosed by doctors as suffering from a hormone deficiency that restricted his growth. Messi's parents, Jorge and Ceclia, decided on a regimen of nightly growth-hormone injections for their son, though it soon proved impossible to pay several hundred dollars per month for the medication. So, at the age of 13, when Messi was offered the chance to train at soccer powerhouse FC Barcelona's youth academy, La Masia, and have his medical bills covered by the team, Messi's family picked up and moved across the Atlantic to make a new home in Spain. Although he was often homesick in his new country, Messi moved quickly through the junior system ranks.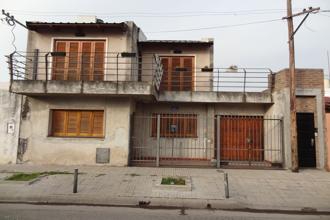 Dear Leo I want to resist as much as possible to enchant our hearts with your football. Good Luck.<3