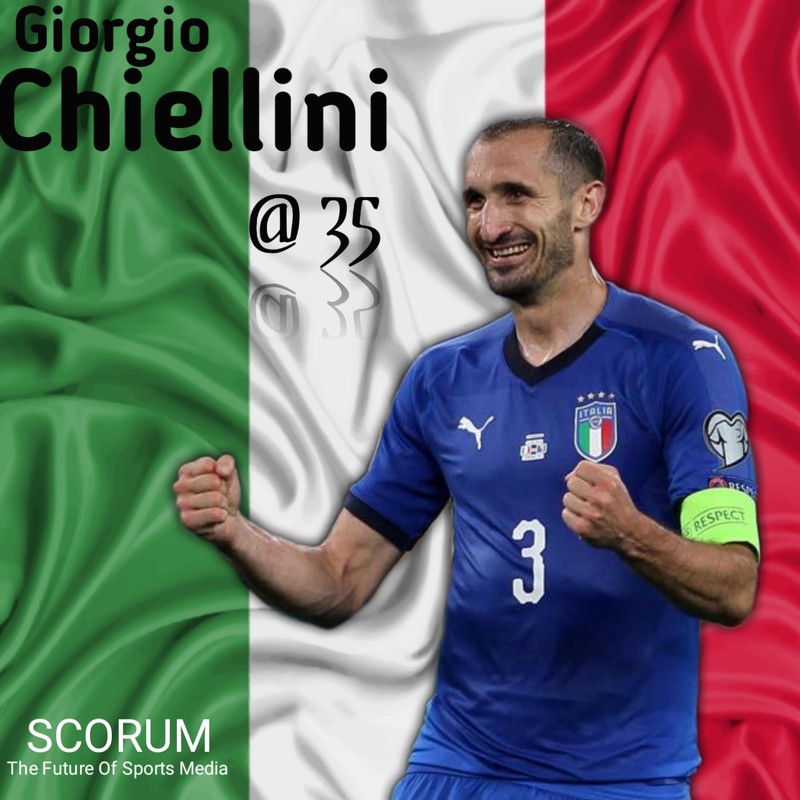 Giorgio Chiellini was born on the 14th day of August 1984 with twin brother Claudio in Pisa, Italy but grow up in Livorno with his family.
His father's name is Fabio Chiellini
and mother's name is Lucia Chiellini.
He developed his love for football (soccer) at the age of 6 after height failed him in Basketball the first Sport Chiellini fell in love with. He still remain a fan of LA Lakers.
---
He Kick-start his footballing career as a central-midfielder then a winger and finally as a defender.
He plays in the centre-back position for the Italian National Team and the current Serie A Champions Juventus.
Giorgio Chiellini has spend all his years in Italy. Playing in the Serie C1, Serie B and in the Serie A.
He played for his youth team Livorno for 10 years before joining Roma then Fiorentina before moving to Juventus a club he joined since 2005.
Awards and Honors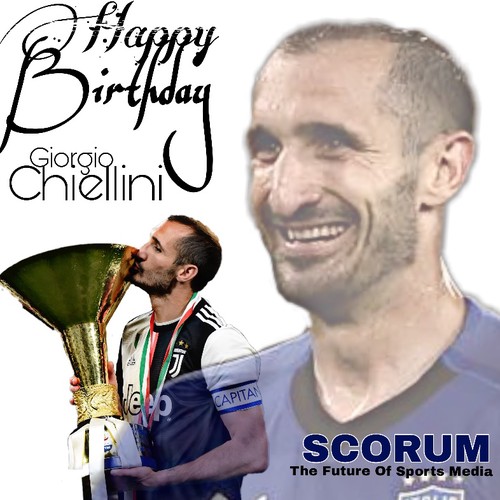 Statistically, Chiellini has played a total of 616 club matches between 2010 to 2019 scoring a total of 42 goals with 35 goals for the Old Lady.
He has also play a total of 103 matches for his National Team with 4 goals to his name.
His sacrifice over the years has earned him some great awards and honors.
Giorgio Chiellini has won an award for the Best Defender of the Year for Serie A for 3 consecutive times from the Year 2008 - 2010.
His great defensive tactics has also earned him a place in the Serie A Team of the Year for four(4) times in 2012/13, 2014/15, 2015/16 and 2017/18
With Juventus, he has won eight(8) consecutive SerieA titles from 2012 to 2019, as well as four(4) consecutive Coppa Italia titles, and four
Supercoppa Italiana titles.
---
Giorgio Chiellini is nicknamed "King Kong" by his fans and other sport lovers because of his strength, aggressiveness and mode of celebration i.e always beating his chest when ever he bury the ball in the net.
---
July 2014, Chiellini got married to Carolina Bonistalli on the 17th day of July 2014 at the Sanctuary of Montenero in Livorno.
Their marriage has been blessed with two daughters Nina(4 years) and Olivia(2 months).
---
Finally, we have to pay a visit to his educational background.
I respect Chiellini for this great achievement. I know it takes a man with a high level of discipline to handle this.
Chiellini holds a Bachelor's degree in Economics and Commerce and a Master's degree in Business Administration all from the University of Turin in 2010 and 2017 respectively.
---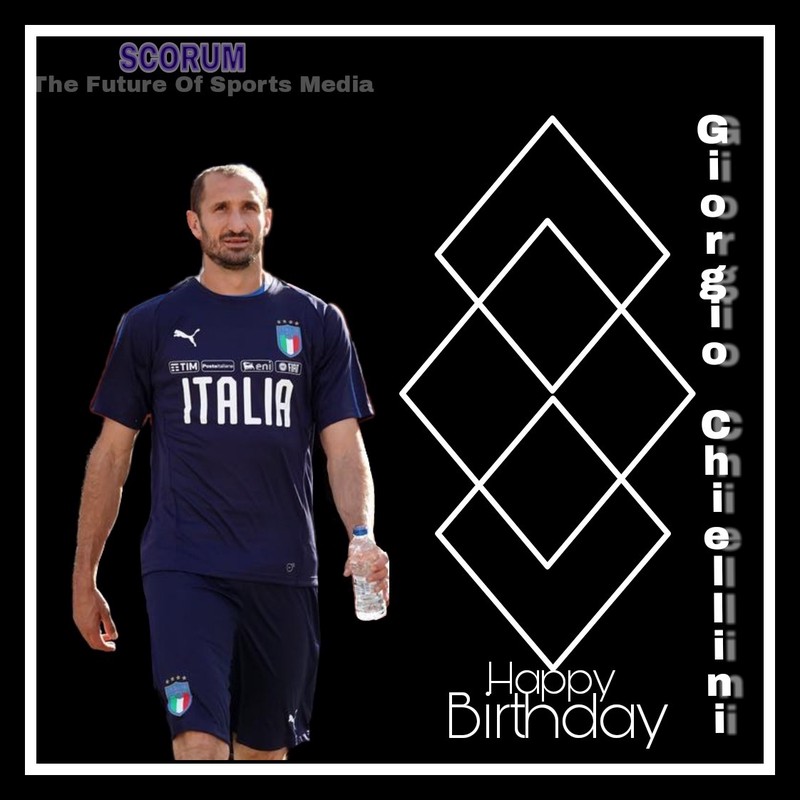 There is a quote that go like this "some people are born great, others work hard to be great" the story of Giorgio Chiellini is one which go down with the second part of the quote. Though he was born into family that had much concern for formal education with great level of discipline, he was able to marry both sport and his formal education together.

---
Congratulationsns King Kong on your 35th Birthday.

Thank you for standing tall over the years.
Thanks for being such a great role model in your area of discipline, Faith and Career.
HAPPY BIRTHDAY.
Send your wishes across to him on his official Facebook page.
Thank You Guys...