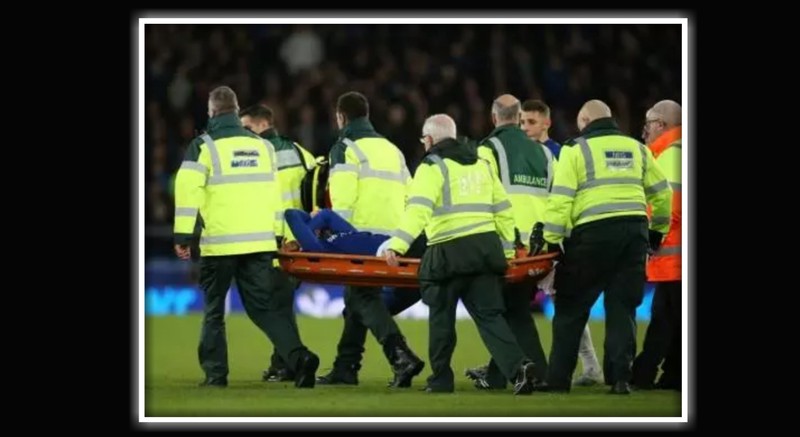 It's was so, so, crazy over the weekend in the World of football (soccer) as we saw European big clubs bowing to underdogs in what seems to be a programmed affair. No! no! no!, not so fast menh... it was just a coincidence.
It all began from PSG 2-1 defeat to Dijon on Friday to Saturday's drama were we saw Eintracht Frankfurt flogging Bayern München 5-1, Levante coming from behind to shock Barcelona 3-1,
Real Madrid failed to takeover the lead on the LaLiga table as they were held to a fruitless draw by Real Betis and Bournemouth pipping Manchester United 1-0
Many bettor's money went down the drain as the profit move towards the Booker's purse.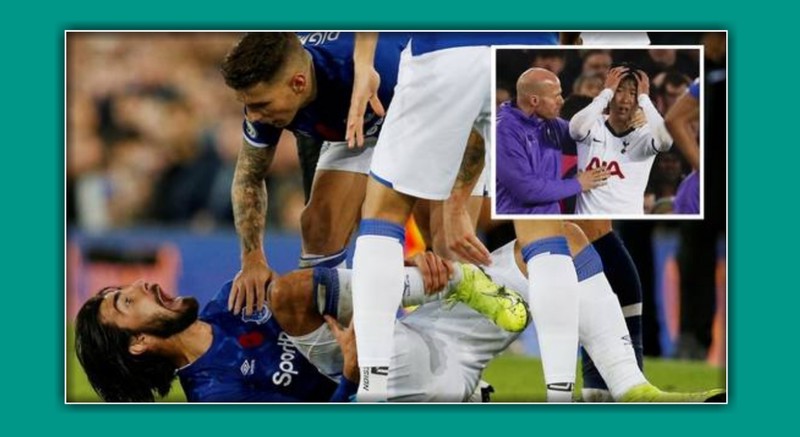 They all could have deserve this Happy Moanday Post if not for André Gomes horrific injury at Goodison Park...
Yeah, it was a stand still for football (soccer) fans around the world until he was stretchered off the pitch and taken to hospital.
So what matters more than anything right now is André Gomes' welfare after a tackle on him from Son Heung-min saw him stretchered off and taken straight to hospital.
André Gomes suffered a fracture and dislocated angle after Son's tackle.
This is the worst injury we have seen this season in the top five (5) leagues.
Son didn't mean for André Gomes to break his angle, that wasn't his intention but, he did mean to foul him, yeah he did mean to foul him.
It all happen within few seconds...
André Gomes was running down the left flange while Heung-min Son pursued, Gomes got away from Son but Son couldn't help but to lunch in a very naughty tackle which throw André Gomes off his feet. Gomes didn't have any other option than to land on the pitch but he couldn't land well because Serge Aurier was just so close and that was the how André Gomes' 2019/2020 season came to an end.
The Medical team rushed in to rescue the situation but it was beyond a quick response situation. Gomes has to visit the hospital for a long-term treatment as he was stretchered off.
Son broke down in tears as he wept uncontrollably and was very destabilized. He later got a straight red card for the foul as the referee changes his decision when he saw the level of damage.
It was a black day for André Gomes
It was a black day for Everton Fc
It was a black day in the World of Sport
André Gomes has undergone a successful surgery and he is expected to make a full recovery.
Doctor's Explanation
Words Of Comfort
Please, hold nothing against Son for he is actually very sorry for that tackle. Son really care about your welfare and will always wish you well please do well to get across to him so that he(Son) can also recover from this trauma.
Millions of well wishes has been sent across to you, this shows how important you are to us.
You will return to the field of play refined.
#Nevergiveup
#GetwellsoonAndréGomes
#keepprayingforAndréGomes
Get across to Andre Gomes through his official Twitter handle
I wish you a quick recovery and I will keep remembering you in my prayers.
Thanks For Staying Tuned