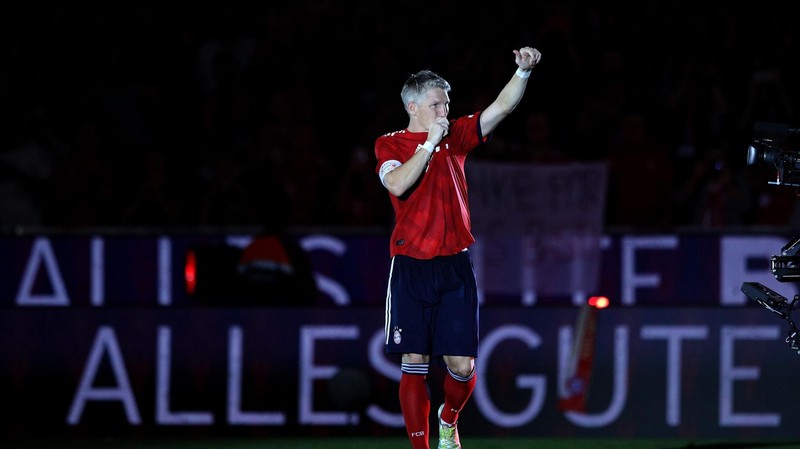 In Munich, a match was held in honor of German midfielder Bastian Schweinsteiger, in which Bayern and Chicago Fire converged.

Basti held the first half in the form of the club MLS, where, most likely, he will finish his career, and in the second half of the game he put on his native Munich colors.
The score in the match was opened by the winger of the Bayern Serge Gnabry, who was strongly helped by the ricochet.
Then the advantage was strengthened by Sandro Wagner, who closed the pass of James Rodriguez.

The third goal in the gate of the current club Schweinsteiger's scored Arjen Robben.

At the end of the game, Schweini himself hit the gates of Chicago - the legend of the Bayern was assisted by David Alaba.

Basti and David still maintain a warm relationship.

Performance "Allianz Arena" in honor of Schweinsteiger - a real art.
Bayern brought Schweini to the club's Hall of Fame. As part of the Munich team, the football player won 22 trophies, including 8 Bundesliga titles and one Champions League.