The Argentine Superclasico is already in question.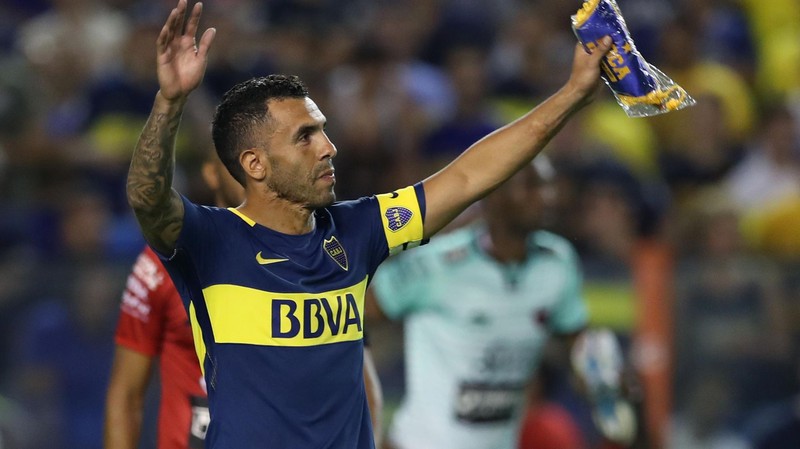 The hottest standoff in Latin America will be held in the final of the Copa Libertadores.

Boca Juniors and River Plate are the most long-standing and principled rivals of the Argentine League, but the hellish final is in question. On November 1, Boca flew into the finals without question, beating Palmeiras in the sum of two matches (2:2 and 2:0).
River Plate at a party beat Gremio - 2:1. But the club from Porto Alegre was dissatisfied with the decision of VAR: the video system was fixed by a controversial offside, and in the 96th minute the River striker Gonzalo Martinez played a decisive penalty.
After the decision on the penalty, the dismantling of the Gremio players took 14 minutes, after which Martinez finally played the penalty kick. And then a new circle of hell began - a deafening roar of the stands, police jumped out onto the field to defend the referee, whom Gremio players seemed ready to break.
The official twitter of the South American Confederation reported that the disciplinary committee is currently reviewing the incident. If his decision fixes the illegitimacy of the goal from the penalty spot, then a replay of the Gremio-River Plate semifinal match will be scheduled.

The confrontation between Boca and River is 105 years old - during this time many things have happened. But the fans of River Plate first of all remember the mocking celebration of a goal from Carlos Tevez in the semifinal of the Copa Libertadores 2004.

In 2015, the Superclasico was held in the 1/8 of the tournament, and this time the fans were boosted by Boca - pepper sprays were sprayed in the room under the podium while the River Plate footballers were walking along it.
But the most chilling story happened in 1968: a monstrous stampede at the River home stadium after the derby, which killed 71 people and 150 were injured.
If the grand finale takes place, then the first match will take place on the 7th, and the return match - on the 28th of November.