Coming grand scandal.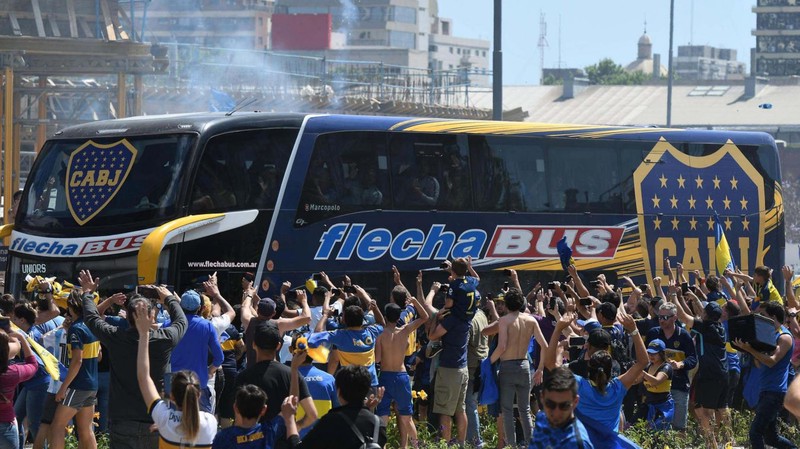 Madness is happening on the main match of the season in Latin American football. Before the second game of the final of the Copa Libertadores, River Plate fans attacked the Boca Juniors bus, and several players were injured.

The match was postponed for an hour, but now representatives of the "Boca" are trying to postpone it. According to Tancredi Palmeri, CONMEBOL officials came to the "Xeneizes" locker room to get lists of players, but were expelled.

Two Boca players - Lamardo and Pablo Perez - receive the help of doctors. "Boca" does not want to go to the match, and representatives of "River" expressed support for principled opponents, but FIFA threatens the "Xeneizes" with disqualification if they refuse to go to the match.

Meanwhile, the head of the medical headquarters of Boca Juniors, Jorge Pablo Batista, has posted on instagram photos of the injured captain Pablo Perez and midfielder Gonzalo Lamardo. It looks scary.

Doctors at the Ophthalmology Department of the Sanatorio Otamendi Hospital in Buenos Aires conducted an examination of Perez and told Batista that Perez had a corneal injury. It was planned that the captain of "Boca" will be released in the starting lineup for the decisive match of the Copa Libertadores, but now just miss the meeting.
Not informed about the Lamardo's degree of damage, but he will probably also remain out of the application for the Superclasico.
However, the meeting was still postponed until Sunday. The game will begin tomorrow at 17.00 local time.