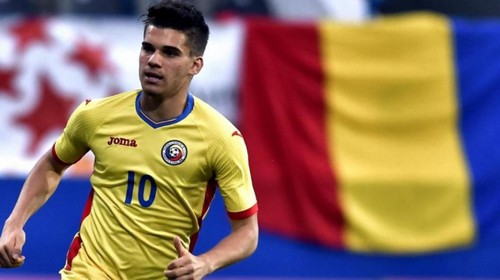 The son is good.

The youth national team of Romania took Bosnia and Herzegovina in the match of the qualifying round of the EURO-2019 U-21.

At the 70th minute, 19-year-old Ianis Hagi, the son of the legend of Romanian football Gheorghe, served the corner from the left flank. Suddenly, the guy did not hang in the center of the penalty area, but struck the goal and twisted the ball into the far corner.
Goalkeeper Nemanja Trkulja at the cross slightly out of the gate, but later noticed the flying ball and did not save the Bosnian team.
Romania calmly brought this match to victory - 2: 0. She scored 18 points after eight rounds and led the group 8 qualifying round.