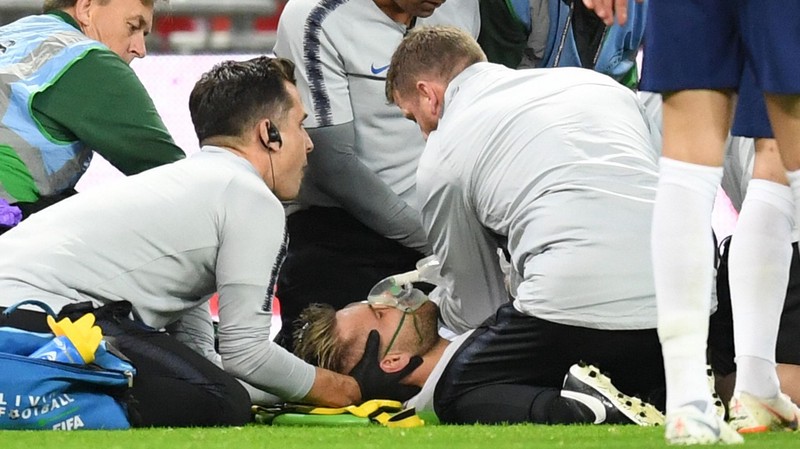 It was creepy, but it seems that everything is fine.
Luke Shaw is totally unlucky: in 2015 he got a terrible fracture of his leg in the Champions League match against PSV and returned to the field only after 9 months. After such damage, it's not easy to go back to big football: in 2007, Arsenal bought Eduardo, a Croatian Brazilian, to replace Thierry Henry. He immediately lit on the Emirates, but then broke his leg and never recovered from the shock - very soon Eduardo was sold to Shakhtar Donetsk.
Shaw has another story: he passed the test and returned to the previous level - at the start of the championship of England-2018/19 Luke brought Manchester United victory over the Lester and delighted Jose Mourinho.
"I've known Shaw since Southampton. "I know its quality and potential. I appreciate the players not only during matches, but also in training. His attitude towards work has improved. For several months he was not injured. I am very pleased with them. Shaw will receive his contract and will be one of the players of "United" for many more years", - said the Portuguese.
But here is a new catastrophe. In the UEFA Nations League against the Spanish national team, Shaw encountered Dani Carvajal and suffered a head injury. The Englishman spent about four minutes on the lawn - all this time he was helped before taking him out of the field.
The degree of seriousness of Shaw's injury is still unknown, but there are positive news: in the locker room the player woke up, got to his feet and talked with the doctors. He will have to scan to find out the details of the damage and prescribe the treatment.
Fans from all over the world have already supported Shaw. "It doesn't matter which club you supposed. If u don't feel gutted for Luke Shaw, you don't deserve to be called a football fan", - wrote the user under the Öli nickname.
A year and a half ago, Hull City player Ryan Mason ran into Chelsea defender Gary Cahill and suffered a skull fracture. A month later, 26-year-old Mason had to announce the completion of his career at the insistence of the doctors. The show, apparently, will escape this fate, but with 100% certainty it can be called one of the most unlucky football players of our time. A broken leg, reproaches from Mourinho, a collision with Carvajal - how many more tests do you need to take this guy to make it all go smoothly?