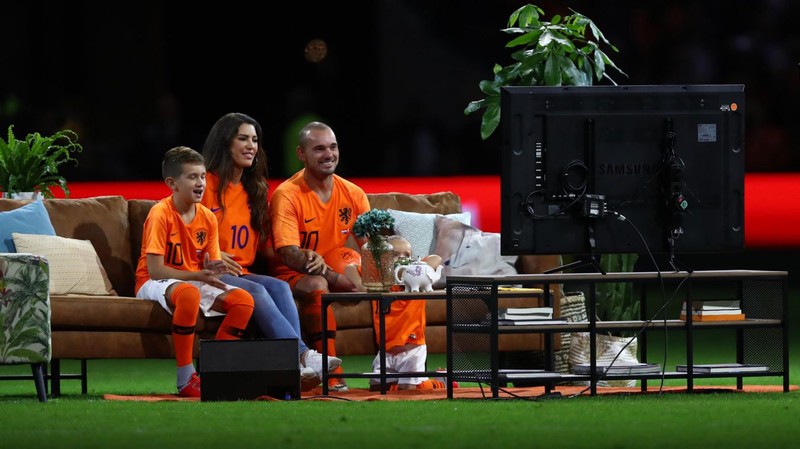 Friendly match with the national team of Peru was farewell for the midfielder of the Dutch Wesley Sneijder.

Footballer spent 62 minutes on the field, then gave way to Quincy Promes.

After the game, an outstanding player was honored. 34-year-old Wesley sat on the couch with his family and watched messages from former partners and coaches.

And then he made a circle of honor in the stadium.

For his career, the footballer played 134 games for the national team - this is a record. In them he scored 31 goals.

Netherlands won Peru with a score of 2: 1.