On the horizon, a new wonderkid with a well-known name appeared.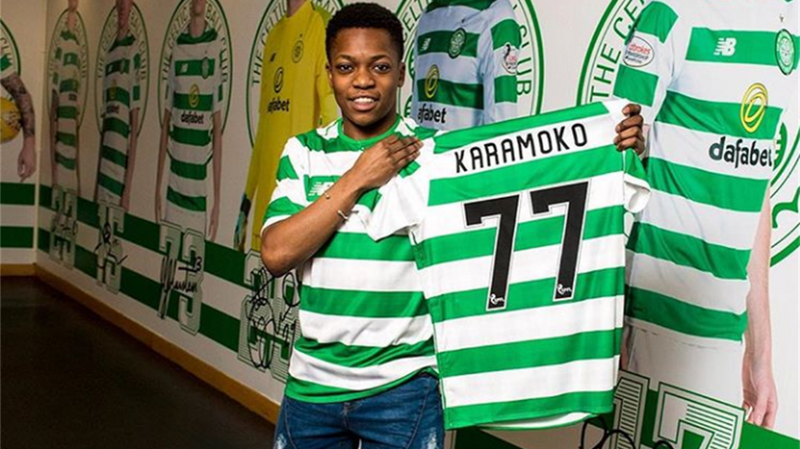 Celtic announced a professional contract with a 15-year-old London-born with Ivorian roots Karamoko Dembele. The agreement is calculated at least until June 2021.

The boy has been in the Scottish club since 2013, and since 2016 he has played for the U-20 team: Karamoko was 13 at the time, and his companions could easily be seven years older.

These are the balls Dembele put in 14 and did not hesitate to share them with subscribers in Instagram.

Dembele's parents are from Côte d'Ivoire, although the boy was born in London and spent his entire childhood in Glasgow. As for the national career, the boy received a call from both the England team and the Scottish team. And in the end he played for the first in three matches, for the second - in seven.
"For me, the start of a professional career at Celtic means a lot. I came to the club at an early age, and after everything that my family and I went through, this is a great reason for pride. It is difficult to concentrate on something in childhood, and the family definitely helped me in this. You need to be strong in spirit, stand firmly on your feet and cope with the entire routine, "- quotes The Guardian Dembele.
In February, the boy already paid attention to Nike and filmed in the winter campaign.
Karamoko plays the right winger and now the boy played for the national team of Scotland U-17. Well, one can only wish good luck to this young talent on the road to football glory.