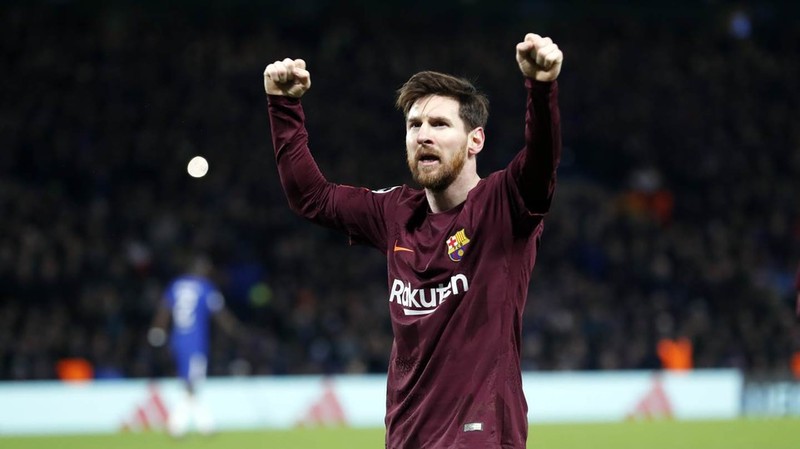 Football is arguably the greatest sport ever. It is technical, intriguing, full of drama, beautiful and promotes comradery. And at the very top of football, Lionel Andres Messi sits as the king! He has dazzled the footballing world from day one and his consistency is nothing short of breath-taking.The story of a 13-year-old Argentine boy diagnosed with a growth hormone deficiency moving to Barcelona for treatment is well known. And makes for an amazing story that ones limitations are never absolute!
After being diagnosed with a growth hormone deficiency at such a tender age, most would've switched career paths. Well, I know I would have. But Messi persevered and relocated to Barcelona, who had offered to take care of his medical treatment mostly because of how brilliant he was. The rest they say, is history.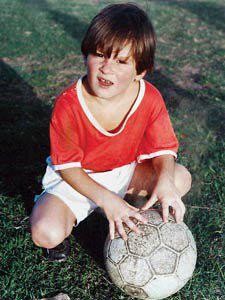 Messi is one of the most decorated players today; Barcelona's all-time top scorer; the all-time top scorer in La Liga history; the highest scoring player in a La Liga season with 50 goals in 38 fixtures (I pause here to marvel as should you, scoring 38 goals in 38 matches would be incredible and unbelievable. But scoring 50 goals in 38 matches in a top-flight league is unthinkable!); highest scoring player in a club season in Europe with 73 goals (yes! 73 goals in a single season); highest scoring player in a calendar year with 91 goals (I really can't believe I was fortunate enough to witness this unfold) ; 5 Ballon d'Or trophies with his first 4 being consecutively and a record 5 European golden shoe winner. The thing which probably fascinates me the most about this demigod is, apart from being an insane extraterrestrial-like goalscorer, he is 10 times better than your everyday average playmaker. Take away scoring and Messi still drops 10/10 performances constantly. He is an unbelievable provider as well, has the most assists in La Liga.

I first fell in love with this magician at the 2006 world cup. I loved young and fast dribblers back then, and the only reason I wasn't completely sold was because the hurt of Arsenal losing in the Champions League final to Barcelona was still fresh.I felt we were robbed, Messi though didn't even play but just the thought of him being in Barcelona hurt like crazy.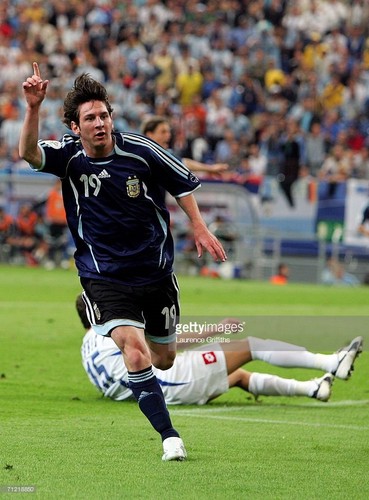 From then, he was one of the players liked but that would all soon change to a complete devotion. In 2010, Arsenal faced Barcelona in the Champions league quarter final. We managed a 2-2 draw at home and took an unexpected early lead through Bendtner at the Camp nou. And who should step up? Lionel Messi did, scoring a first half hattrick. He ended that game scoring all 4 Barcelona goals as they beat us 4-1 and 6-3 on aggregate. That was against my beloved Arsenal but Messi was captivating to say the least!
My heart was completely his the next season. Arsenal faced Barcelona once again in a Champions League knockout fixture. We won 2-1 at home in what is one of the most brilliant Arsenal champions league performances at the Emirates to date. In the second leg, we survived for most of the first half but an ill meditated back pass from Fabregas was our undoing as it led to the opener. It was however the poise with which Messi delicately chipped the ball over an onrushing Arsenal goalkeeper, Almunia before smashing the goal in net which sealed the deal for me. I was hooked on this drug called Messi and it's magic from then. This has seen me support Barcelona almost as much as I support Arsenal today. Messi has been the reason why those trophy-less years at Arsenal weren't so bad. Whiles in a struggling committed relationship with Arsenal, I had a fling with Barcelona simply because of this magician.

I think what draws me to Messi the most is, he makes playing football seemingly effortless, he never tries to trick officials by diving, he never goes down unless he absolutely has to and most importantly because he never gave up and works just as hard as the next guy.

People question his Greatest of All Time (G. O. A. T) status only because his success at Barcelona hasn't translated into the Argentine national team. I beg to defer though, getting to and losing in three consecutive finals; 2014 world cup and two successive Copa America finals is no small feat but did undoubtedly hurt this little genius and his fanbase. The second Copa final particularly had me speechless for days. That was probably the first and only real heart break I ever felt. And if other heart breaks would come even a fraction close to this, then God please distant me from all heart breaks!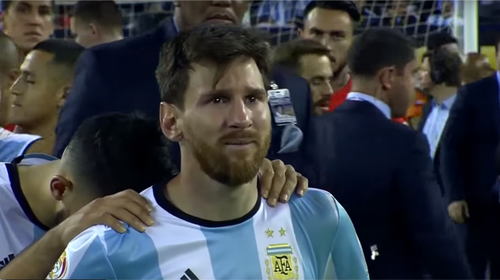 And that picture of him crying which went viral made it worse for me. I shed tears inwardly whenever I saw it and it secretly haunts me to date. It's not every day you see your hero, your superman in that state. I think it has been an interesting experience to see my hero at both his best and worst, it taught me an invaluable lesson. Even the best don't win at everything and that losses are part of the learning curve.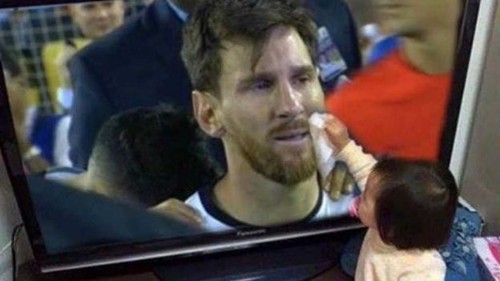 Messi still has at least the next Copa America to right his wrongs with Argentina. But he is still the Greatest Player I have been privileged to watch and his accolades, feats and records speak for him. He is a player who has proved his greatness both statistically and on the pitch.
LIONEL MESSI IS TRULY THE GREATEST THAT EVER WAS IN THE GAME OF FOOTBALL