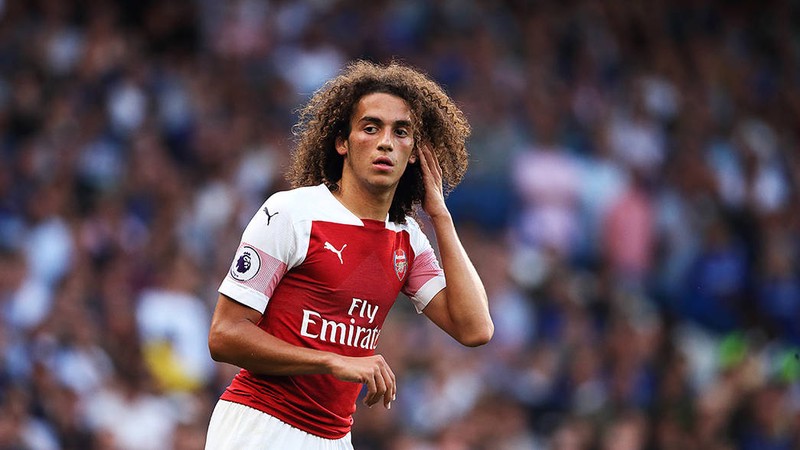 Arsenal have always been one of those clubs known for unearthing the potential of youngsters. We seem to have unearthed another gem in 19-year-old Matteo Guendouzi. The youngster only recently joined the club from Lorient in the French second division but has been a key figure already for new manager Unai Emery and has started all four competitive matches for Arsenal so far.
He is already loved by the Arsenal faithful and was recently voted the Arsenal player of the month (August) by the fans. His calmness on the ball, passion and drive winning all Arsenal hearts already. It's funny how most Arsenal fans like me didn't know who is or where this youngster was from until after we were reportedly snubbed by another French youngster Yacine Adli of PSG. So who is Guendouzi?
BACKGROUND
The 19-year-old Arsenal #29 is a French national with Moroccan roots. He was born on 14th of April, 1999 in Poissy - a suburb not too far from Paris.
CAREER SO FAR...
PARIS SAINT-GERMAIN
His footballing career started at PSG where he spent 9 years at their academy between the years of 2005 and 2014.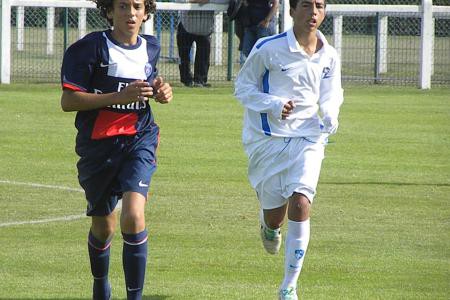 LORIENT
After leaving PSG in 2014, he joined the Lorient academy where he spent 2 years before graduating into the first team in 2016. He went on to make his debut for the club in a 2-1 defeat to Nantes in October 2016. In the 2017-2018 season, he made 21 first time appearances amidst some turmoil in the club as they missed out on promotion back to Ligue 1. He reportedly got frozen out after he refused to sign a new contract with the club and some issues with the coach on his playing style. His absence was badly felt with a string of poor results and fans hoped he would stay but the harm was already done.
He was French champion with the Lorient U-17 in 2015.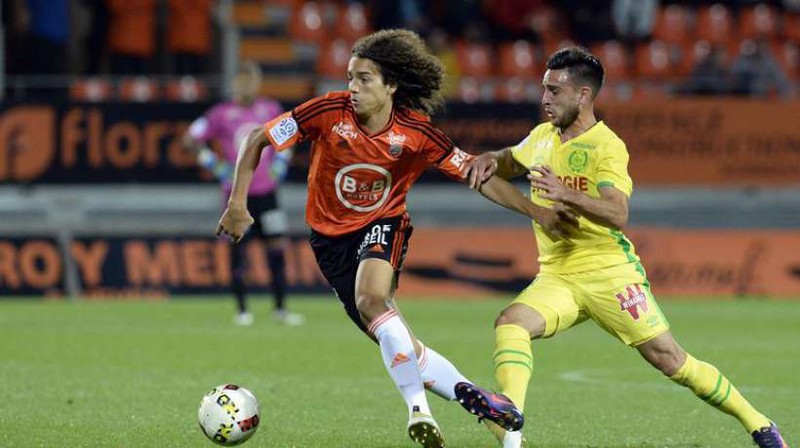 ARSENAL
He was signed by Arsenal over the summer of 2018 for a reported 7 million fee. After impressing during the preseason has been handed 4 consecutive starts in the first team and has been one of the bright lights in a series of mixed results for new manager, Unai Emery. Climaxing his fine start with the Arsenal player of the month of August award
INTERNATIONAL
He has represented French at the U 18,19 and 20 levels so far and if he continues on this current trajectory should soon be knocking on the doors of the national team. He was reportedly approached by the Moroccan coach in 2017 to discuss representing them. The common consensus is he decided to represent France instead.
WHAT HAS BEEN SAID....
Matteo Guendouzi
It's something I'm immensely proud of. Arsenal have always been the team closest to my heart and a side I've wanted to join since I was a child. It gives me great pride - it's incredible.I hope I can do great things here. It doesn't get any better than coming to a club like this, with so much history, like Arsenal. I'm hugely proud. My hope is to become a top player here at Arsenal.
Unai Emery
We are delighted Matteo is joining us. He is a talented young player and a lot of clubs were interested in him. He has big potential and gained good first-team experience last season with Lorient. He wants to learn and improve and will be an important part of our first-team squad.
Arnaud Huchet, a sports journalist covering Lorient, told Sky Sports...

He(Christian Gourcuff, former coach of Lorient) developed that style for Lorient, so they had a way of teaching their young players - but Guendouzi has to take most of the credit. He was born like this, and he has had this bravery throughout his upbringing.He showed the same strength and quality which he is now showing at Arsenal very early on, which meant he was very confident on the ball, very easy, had good vision and technical ability. He's had all that since the beginning
Huchet added on his growing reputation
He has a look, like David Luiz, so in France the first time he went on national television there were some comments passed about that, so he was already getting noticed before people looked at his talent
Mhkitaryan
I had never seen this guy, I had heard about him but had never seen him play, so I was very impressed from the first training session
The future promising to be a bright one for the young lad and a good coup by Arsenal once again