Last night we saw a fantastic performance of both Croatia and Denmark goalkeepers during the match and extra time and specially penalty kick outs.
Based on "Luca Modrić" deep pass, "Rebić" scrambling with "kasper Schmeichel" and leaving him behind and faced the empty goal, but was defeated by "Jørgensen" before he could hit the ball.
It was about minute 115 that "Modrić" hit the penalty kick and could hit the team with a second goal and lead the team to the next round before reaching the penalty shoot-out, but a not-so-good strike prevented him from that and the Croatian captain regret the missed opportunity until the end of the game.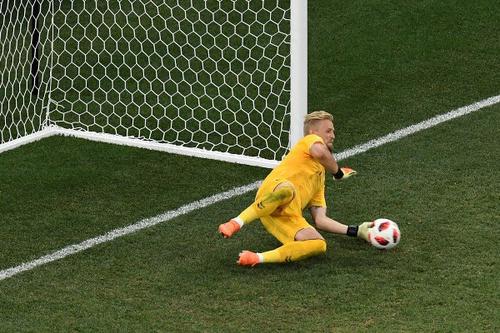 "Schmeichel" the senior, who was known as one of the best goalkeepers in the world, watched his son's play from the special place of the Nizhny Novgorod Stadium last night. He, who was calm at most moments, jumped after penalty that Casper locked.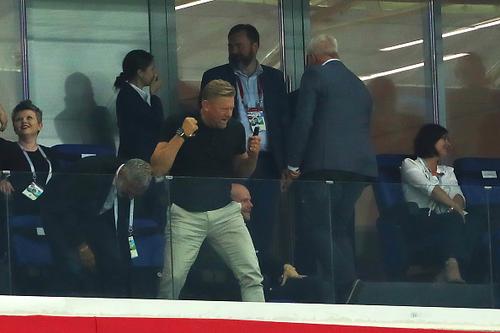 However, at the end of the game, Schmeichel's sparkle even with 2 saves at penalty kick out was not enough and this was Croatia, which was able to make the next move.
Croatian goalkeeper was a fantastic performance last night and save 3 penalties and became the second goalkeeper in World Cup history to record such a record to his name.
"Danijel Subašić" presented his brilliant performance last night against Denmark to his late friend "Kostić".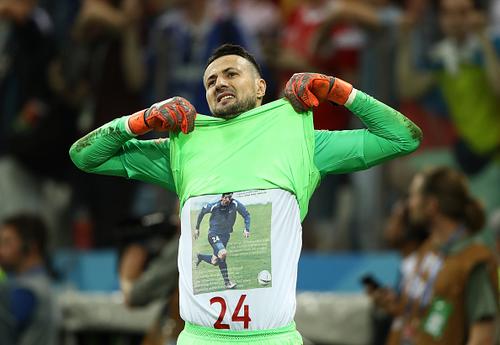 10 years ago, "Kostić" died of a severe blow in the course of the game, and afterwards, "Subašić" went into every match with his face on the shirt. After last night match, he also had a T-shirt with the image and number on the "Kostić", and it was written above it: "Forever", in front of the cameras to show that he never forgets his old friend.