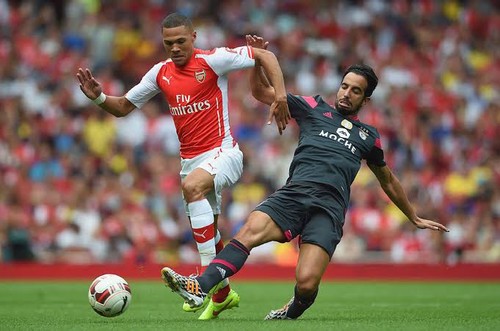 On 18 February, the first showdown of two is scheduled to be between Benfica and Arsenal in Portugal, and according to the plan, the second showdown will be played a week later in England. But due to the current covid-19 situation in England, Arsenal will be forced to go into quarantine for 10 days when they return from the showdown in Portugal. Within the 10 days, Arsenal will face Manchester City, Benfica and Leicester. It does not seem particularly realistic.
According to the English media SportsMole.co, Uefa is currently considering that the showdown should instead be decided over a single showdown to be played on neutral ground. The same was the case in the final phase of both the Champions League and Europa League last season, where instead of a double showdown, a single showdown was played. Uefa has now reportedly contacted the two clubs, and inquired about the possibility.
The advantage of a single showdown for the two clubs will be one match less in an already jam-packed calendar with lots of matches in the spring. The disadvantage will be that the two clubs will not have the opportunity to "clean up" a bad result in the first showdown.