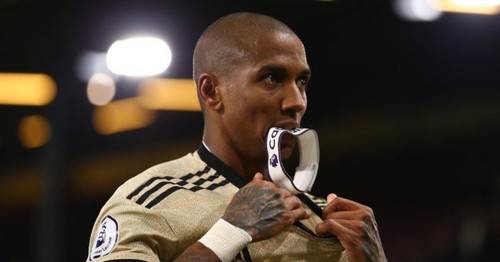 It's Official, Harry Maguire has been named the new captain of Manchester United. The 26-year old Harry Maguire replaces the 34-year-old to become the "Red Devils" new captain after just six months at the club. This was confirmed by the Red Devil's gaffer himself, Ole Gunnar Solskjær, on Friday over Sky Sports.
Kinda came as a surprise to me though, but I believe the manager and the boards knows best. It should have easily been Paul Pogba who should take over the responsibilities as the leader, but his injury woes and sometimes with the way he ''lacked the bottles'' in most important games makes him not much of importance to the club. And again, with the Italian giant, Juventus lurking around for his signature, I think it's best United have a dandy player who have the heart to lead the club.
Ashley Young's contract expires this summer, and he has recently been rumored to be of interest in Italy, where Inter is ready to welcome the aging player to the club.
> Ashley Young is 35 this summer, and if he gets a two-year contract elsewhere, it's up to him, Ole Gunnar Solskær tells Sky Sports and elaborates: - [Source]
> We're not ready to offer him a two-year contract, but he has served the club well, captained and won trophies. However, we have other players on their way to the club. [Source]