Thursday night, Barcelona and Napoli meet at the Camp Nou. A match that could just as well have been played in the Champions League. This time, however, it is about a battle for further advancement in the Europa League.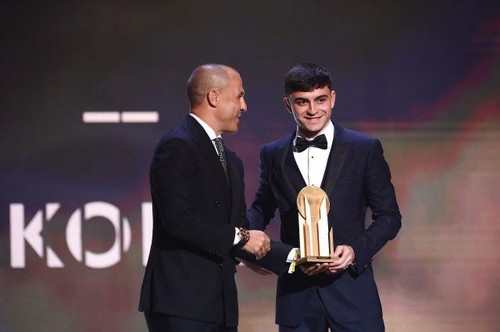 It sounds like a typical knockout match, but the match between the two big teams FC Barcelona and Napoli will this time take place under the auspices of the Europa League. FC Barcelona could not advance from the group stage of the Champions League, while Napoli advanced from the Europa League Group C.
Although in the eyes of many Barcelona fans it is not the most prestigious tournament, their young star seed Pedri has a clear call for the many dissatisfied fans.
- We enter this tournament with a lot of fighting spirit. We will do everything to win! I also encourage our fans to support the stadium so we can show that we give everything we have on the pitch, says Pedri to Mundo Deportiv
The match between Barcelona and Napoli kicks off on Thursday at 18:45.