The defending champions, Bayern Munich, ran into a somewhat unexpected defeat on Saturday when the southern Germans visited Bochum. The home team won the match 4-2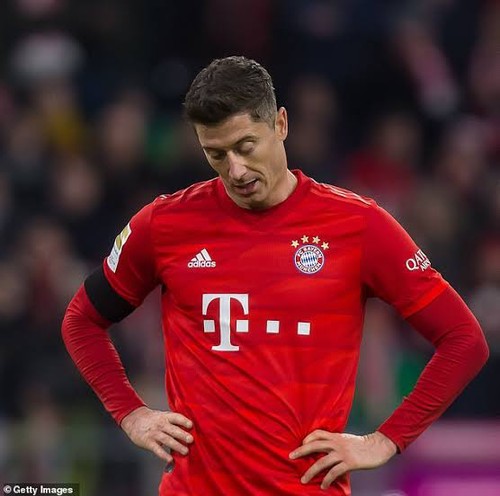 There were probably not many who before the match between Bochum and Bayern Munich had left many chances for the home team. Bochum had not beaten "Die Bayern" in 19 years, and earlier in the season the visitors had beaten the hosts 7-0 in Munich. But all that, the blue-clad hosts did not care about this Saturday afternoon, when they slapped hard on that slap.
The promotions, who have a life in the middle of the best German row, even came back after just nine minutes when Robert Lewandowski, as so often before, put the scoreboard to work. It was thus the Polish striker's 26 season goal in the Bundesliga this season. Bochum responded quickly, however, when Ghanaian Christopher Antwi-Adjei after a quarter of an hour converted a quick conversion to equalization.
A quiet period followed after the equalizer, but then the home team really took hold of the neck of the multiple German champions. In just six minutes - from the 38th minute to shortly before the break - Bochum scored not just one, not just two, but three times.
First it was the Dutch striker Jurgen Locadia who put a penalty kick in the net masks. Next, it was the former FC Copenhagen defender Cristian Gamboa from Costa Rica who made it 3-1 before Gerrit Holtmann consolidated the massacre on the Bayern defense with the score to 4-1 shortly before the break.
In the second half, Bayern Munich stood on it all, but 34-year-old Michael Esser in the Bochum goal held on until the 74th minute. After a free kick, the ball ended up with Robert Lewandowski, who with a half-volley became double the goal score.
However, it was too late for the defending champions to embark on a big comeback, even though the Pole had the opportunity for a hat trick. The crossbar, however, was in the way in the 85th minute, and the match ended with a disappointing defeat to "Die Bayern" at 4-2. However, the South Germans still have a nine-point lead down to Dortmund in second place. Bochum thus puts three unexpected, but still points into the account and thus moves further away from Augsburg below the relegation line. Augsburg, themselves lost 3-1 to Gladbach on Saturday afternoon.