MARCELO: REAL HAS LOST THE WORLD'S BEST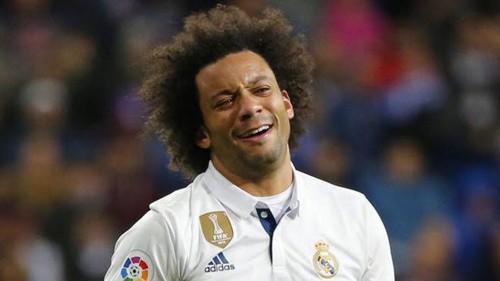 The world's best player is no longer in Real Madrid according to Marcelo. Ronaldo and Marcelo got a special band in Real Madrid, where they won two La Liga titles and four Champions League trophies before Cristiano Ronaldo left Real Madrid in favor of Juventus this summer.

''Winning four Champions League trophies in five years seems normal to me, but it's not. There are some big teams who have only won two, one or none. - Cristiano is my former teammate but also my friend. Obviously, if the world's best player is no longer on your team then you will miss them. Any team would like Cristiano, but eventually Madrid will be Madrid and we have the best players in every position, says Marcelo, according to the Club del Deportista. Next task for Real Madrid will be in the World Cup for club teams where they meet Japanese Kashima in the semi-finals on Wednesday.

---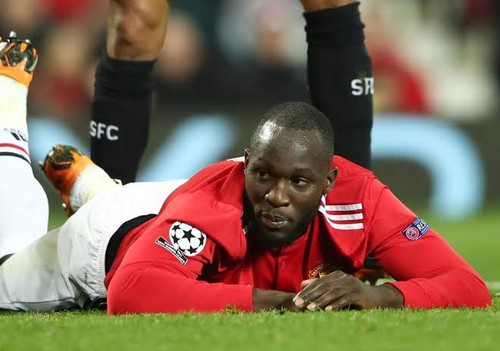 LUKAKU NEEDS HELP!
THE UNITED LEGEND DOES NOT THINK ROMELU LUKAKU GETS ENOUGH GOOD BALLS TO WORK WITH IN THE ATTACK.
Manchester United legend Andrei Kanchelskis believes that the English big club needs to find one or two really good wingers who can assist and serve the right balls to Romelu Lukaku at the top of "The Red Devils."
"Manchester United have bought Lukaku for a lot of money and have not managed to bring players to the club who want the best of him," Andrei Kanchelskis told bWIN. - One or two wingers are required to go against the opponent's backs and can send balls where Lukaku is the most dangerous.

---
CHELSEA CHASE MORATA'S REPLACEMENT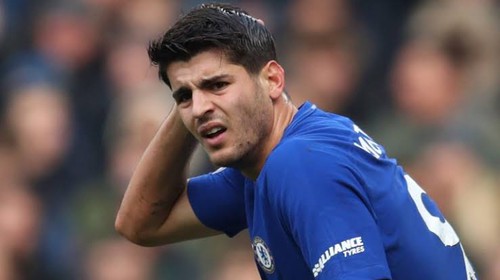 According to English media, Chelsea is interested in picking up German attacker to Stamford Bridge. It is the 22-year-old Timo Werner, who, according to the media, should be in mind at Maurizio Sarri. Werner has long shown that he can perform at a high level and so it is indicated that Chelsea believes the German can replace Morata, as a front figure at the English club.

It is clear that Timo Werner could replace Álvaro Morata, who has been disappointing in the Chelsea shirt. For Moratas, it has been to five scorings in 14 Premier League matches, which has not been flashy. In this season, Timo Werner has made eight scores in 14 Bundesliga matches. The German is at the same time just 22 years old and is therefore expected to have some good years back on track.

---
CL DRAW: SEVERAL BIG MATCHES AWAIT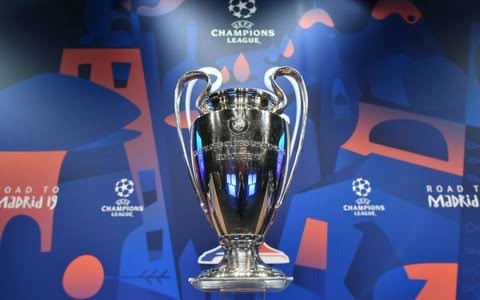 After enjoying the group stage of the Champions League, it was time to look again at the knockout stage that will traditionally begin in February next year. In the group stage, we watched several spectacular games, but the real show of this competition starts in the knockout phase. Before us is the first eight of the finals, and today we have also found out the pairs in this phase of the Champions League.

Placement through the group stage in the eighth finals was secured by Borussia Dortmund, Barcelona, ​​PSG, Porto, Bayern, Manchester City, Real Madrid, Juventus, Atletico Madrid, Tottenham, Liverpool, Schalke, Ajax, Lyon, Roma and Manchester United.
After the draw, we got the pairs of the eighth finals of the Champions League, and they are:
Schalke 04 - Manchester City

Atletico Madrid - Juventus

Manchester United - PSG

Tottenham - Borussia Dortmund

Lyon - Barcelona

Roma - Porto

Ajax - Real Madrid

Liverpool - Bayern Munich

The first matches will be played on 12 and 13 February.

---
EUROPA LEAGUE ROUND OF 16 DRAW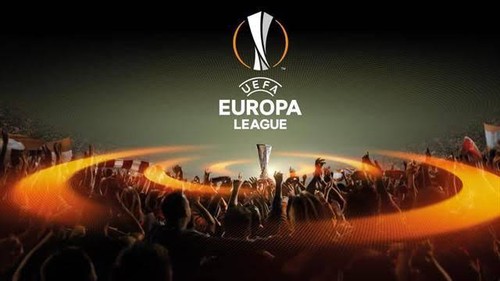 After the group stage in the spring, the European League also follows, and today there was a draw where we found out the pairs of the first round knockout phase of this competition.

the Champions League Draw was held first, and after that we also found couples for the first round of the European League. It is already clear now that we are expecting several fantastic games and it will be interesting to see which of the European greats will have the desire to go to the very end.The sixteenth final of the European League will be:
Victoria Plzen - Dinamo Zagreb

Club Brugge - Red Bull Salzburg

Rapid Wien - Inter

Slavia Prague - Genk

Krasnodar - Bayer Leverkusen

Zurich - Napoli

Malmo - Chelsea

Shakhtar Donetsk - Eintracht Frankfurt

Celtic - Valencia

Rennes - Betis

Olympiacos - Dynamo Kyiv

Lazio - Sevilla

Fenerbahce - Zenit

Sporting Lisbon - Villarreal

BATE Borisov - Arsenal

Galatasaray - Benfica