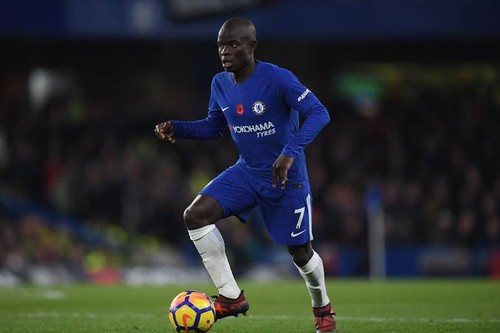 Former Arsenal Manager Arsene Wenger Believes That It Is From Wasting Kante's Talent That Chelsea Are Facing Difficulties This Season.
N'Golo Kante has been considered one of the best defensive midfielders of world football over the years. From Leicester to France and even Chelsea last season, Kante is ranked as best defensive midfielder. Kante's stamina had help relieved a lot of pressure on defense. However, under Sarri's season this year, Kante is no longer playing at the forte. Instead, Kante must cede his position to rookie Jorginho and be asked to play higher, approaching the opponent's defense.

During the beginning of the season, Sarri-ball somehow works. But when the opponents caught up and locked Jorginho, Chelsea became deadlocked and mediocre. Last previous match against Manchester United in the FA Cup fifth round, Chelsea continued to show their poor image when they lost 0-2 at home. After the match, former Arsenal captain Arsene Wenger made comments and said coach Sarri was wasting Kante's talent: "It is unreasonable for defensive midfielder to attack regularly. Kante only develops his ability when playing in the lowest position in midfield. Chelsea is wasting Kante's talent. Coach Sarri needs to quickly make a change.

After losing to Manchester United, Coach Sarri is facing a risk of being fired. Ahead, The Blues will prepare for important matches including the League Cup Final with Man City. If they do not win this fixtures, it seems that the relationship between Blues and Sarri will soon come to an end.