It was a match full of ignition and hard tackles, which Chelsea in the second half with the help of a Ziyech gem got the full benefit of.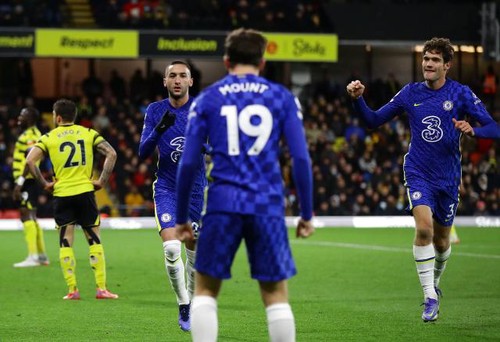 Tottenham have really played their way back into the battle for the top four after Antonio Conte took over as manager of Tottenham. Most recently, they came back in a crazy way against Leicester with the latest comeback in Premier League history from losing position, after two goals from Bergwijn in 95´ and 97´ minutes. Today it was at the London derby against Chelsea, which has been through a long crisis, which has cost them a place in the championship match and instead now has to look down where both Tottenham, Manchester United, West Ham and Arsenal all get closer, and wants to include Chelsea in the battle for the top four.
The first half was marked by chaos and very intense melee from the start of the match. Neither Chelsea nor Tottenham really managed to settle on the match, which instead ended up being fought in the middle with hard tackles and ball losses from both teams. One of the hard tackles came from Matt Doherty with a late stamp on Malang Sarr who was looked through VAR but did not end up being given a red card. One of the only major chances in the first half also turned into a goal from Harry Kane, but the goal was canceled when Harry Kane gave a small push in the back of Thiago Silva, who fell very lightly at the touch.
Shortly into the second half, Hakim Ziyech got the ball on the edge of the box, and put the ball to perfection right up in the left corner, where Hugo Lloris could chancelessly see the ball sail in.
The match picture changed markedly after the score, where Chelsea sat on the match and won the match in the middle. The still high-intensity match became more open, where especially Chelsea got the opportunity to play for greater chances. Already in the 55th minute, Mason Mount put in an excellent post where defense veteran Thiago Silva, who played an excellent match defensively, could safely head the ball in to 2-0. Tottenham struggled to the last, against another comeback, but excellent performance in midfield closed Tottenham in the play-up, where Rüdiger and Silva solved the few remaining situations that were about to arise. Chelsea thus got the shot turned, with a very well-deserved victory of 2-0 and again creates a gap down to the other top four candidates.