Inter lost at home after a very even match where the Italians were the best players.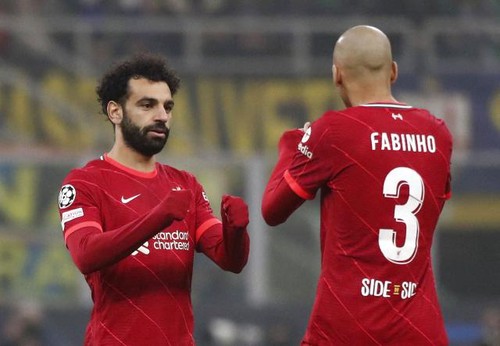 For the first time in 10 years, Inter played a Champions League playoff match when Inter on Wednesday night welcomed Liverpool to a top match at the top cultural stadium, the San Siro in Milan. Liverpool started the match off by being quick and direct, but it was not something that scared the Italian champions.
Inter responded again by laying high on the pitch and where they pressed Liverpool. Inter pressured Liverpool so much that they started making defensive mistakes, but so did Inter shame. Liverpool played with fire where it was close to going wrong, but it did not.
It was a battle for the lead from the two teams, but it was Inter who was closest to a lead when Hakan Çalhanoğlu kicked the ball up the underside of the crossbar from a sharp angle. The first half ended 0-0, but it was just a matter of time before one of the teams would score.
When the players went into the second half, Jürgen Klopp wanted some new energy onto the pitch. Therefore, he replaced Roberto Firmino from the start of the second half. When the match was whistled again, Inter pressed. They were even close to getting in front, but the well-playing Inter did not.
Liverpool were under a lot of pressure and forced Jürgen Klopp to make a triple substitution. Inter kept pushing Liverpool, but then the English got a corner kick. A corner kick created great disorder in the penalty area with a goal nearly scored by Roberto Firmino. 0-1 to Liverpool after 75 minutes of play.
Inter did not allow themselves to be beaten out of getting behind. They kept pushing Liverpool, but that was not enough. After a short tussle with the defender, Mohamed Salah finally tucked the ball home. This was the Egyptian's eighth away goal in a row this season.
After the goal to 0-2, the air rushed out of the otherwise well-playing Inter balloon. The match ended 0-2 to Liverpool and could therefore win over an otherwise well-playing Inter.