It is likely that Romelu Lukaku will move the tent poles up to Stamford Bridge this summer, but where is he going?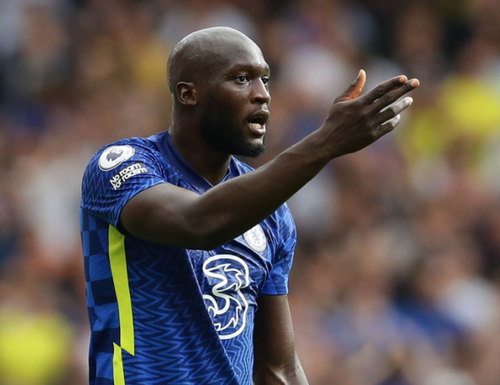 Romelu Lukaku became Chelsea's most expensive player ever when he returned to Stamford Bridge in the summer transfer window, but the Belgian's return to Chelsea has far from gone up in a higher unit.
Earlier in the season, Lukaku took part in a controversial interview, which led to Chelsea manager Thomas Tuchel dropping his striker, who has so far scored nine goals since returning to "The Blues".
On Friday afternoon, Lukaku breathed a sigh of relief again as he used his Snapchat account to deliver a cryptic message:
- If one has to force it, then it probably does not fit.
Lukaku's dissatisfaction with being at Chelsea is apparently rising, and therefore it smells more and more of a summer farewell to Chelsea. The Daily Express has identified five possible destinations.
INTER
Lukaku have previously said he is not finished at the San Siro and Inter are likely to welcome their old attacking profile with open arms.
TOTTENHAM
It is unlikely that Chelsea intend to sell Lukaku to their rivals, but Lukaku already has a close relationship with Tottenham manager Antonio Conte.
BORUSSIA DORTMUND
A move to Borussia Dortmund is unlikely for Lukaku, but Chelsea could use Lukaku in a swap deal that sends Erling Haaland to Stamford Bridge.
NEWCASTLE UNITED
Newcomer Newcastle United are in all likelihood popping up on a summer overhaul of the squad, and Premier League-experienced Romelu Lukaku could be considered one of Newcastle United's first superstars.
PARIS SAINT-GERMAIN
Kylian Mbappé seems to be on his way to Real Madrid, and then Paris Saint-Germain are looking for a replacement who could very well be named Romelu Lukaku.