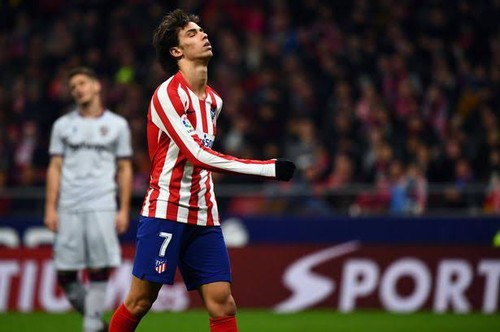 The 21-year-old Portuguese striker João Félix, who plays for the football club Atlético Madrid on a daily basis, has been tested positive for Coronavirus.
The Spanish big club must therefore do without the club's most expensive player and the world's fourth most expensive player ever, when in the summer of 2019 they paid £60 million for the Portuguese. João Félix has this season scored six goals in the best Spanish football series, La Liga, where club mate Luis Suárez is currently the top scorer with 14 goals.
Atlético Madrid has had a terrific start to the first half of the season in La Liga, and at the time of writing they are on top of the league standings with 10 points down to FC Barcelona in second place and with a match in hand. Atlético Madrid play their next match on February 8, where they take on RC Celta de Vigo.