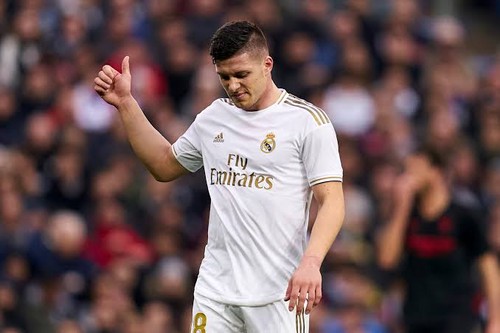 Luka Jovic scored goals on the fore front for Eintracht Frankfurt, and he also made a dream switch to Real Madrid when they bought him in 2019, where it as never been a success, and now the Serb is on his way back to Frankfurt on a loan agreement, reports Goal.
Zinedine Zidane has not looked the Serb's way for a long time and he therefore wants to get rid of the attack flop. Since switching back in 2019, Jovic has only been among the 11 starters 11 times, and this season he has not even add a single goal or assist to his name.
During his time in Frankfurt, he played 75 matches and netted a total of 36 times in all tournaments for the Germans. He helped win the cup tournament with the club in the 2017-18 season.
The Germans no doubt hope that the same success will reappear when Luka Jovic chases the second breakthrough of his career.