Four players can be included in a deal around Jude Bellingham, as Manchester United lack a competent midfielder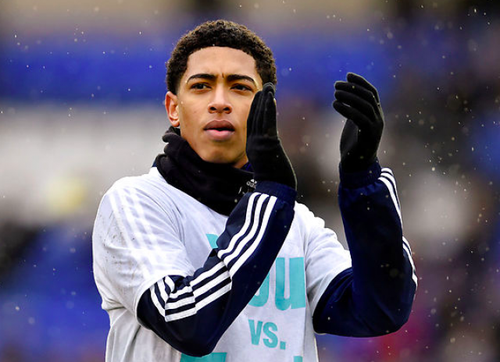 Borussia Dortmund star striker, Jude Bellingham, is a top priority for Manchester United, and therefore the English will offer four different players who can be included in a deal.

The 18-year-old English national team midfielder, Jude Bellingham, is the biggest midfielder at the moment and Manchester United are willing to go to great lengths to bring the Englishman home to the British Isles again.
According to the English Mirror, Manchester United are willing to offer either Donny van der Beek, Anthony Martial, Eric Bailly or Aaron Wan-Bissaka in a potential deal around Bellingham.
Manchester United stand to lose both Paul Pogba and Jesse Lingard on free transfers this summer as neither player wants to extend with the club. Therefore, the purchase of a new midfielder is critical.
Donny van der Beek has had a nightmare at Manchester United and the 24-year-old Dutchman has expressed his desire to leave the club for the interim manager, Ralf Rangnick.
Anthony Martial will already be leaving the club in this transfer window as the Frenchman is frozen out of the squad. The 26-year-old Martial is said to have refused to play against Aston Villa in the recent match, but the Frenchman himself has denied this via social media.
Eric Bailly is fourth choice at center-back position and the Ivorian could well use a fresh start. The 27-year-old national team player could well take over for 33-year-old Mats Hummels and rediscover the game in Dortmund.
Aaron Wan-Bissaka is currently under-prioritized under Diego Dalot. It is unknown at this time what he will do after leaving the post.
Jude Bellingham has played 72 games for Dortmund since the summer of 2020, scoring eight goals and 14 assists. The contract expires in the summer of 2025.